Estimated Reading Time:
7
minutes
This article deals with the introduction of Siemens Teamcenter PLM and Interconnection with SAP and CAD. We also review the advantages of this system, which is much faster than the traditional paperwork.
By Anil Kumar Cademix Magazine Article
PLM ( Product Life Cycle Management)
Product lifecycle management (PLM) is a industrial term to describe the process of managing a product's complete lifecycle, from conception to engineering, design, and manufacture, as well as service and disposal. People, data, processes, and business systems are all integrated with Siemens Teamcenter PLM, which serves as a product information backbone for businesses and their extended enterprises.
Core PLM Capabilities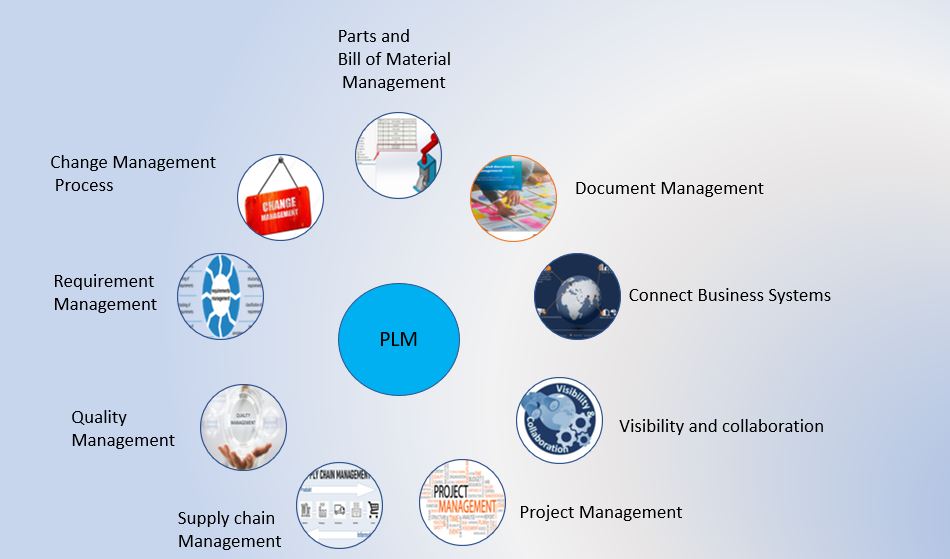 Change Management Processes
Workflows for ECRs, ECOs, ECNs, and other products allow you to fully develop, review, approve, and implement product modifications in a collaborative setting.
Parts and Bill of Materials Management
Teamcenter manages the parts and bills of materials (BOM) across mechanical, electrical, and software disciplines.
Synced local vaults, browser-based visualization, versioning, collaboration, and search help you manage papers and CAD files in a single repository.
Modern PLM has the connectivity required to combine execution-based (ERP) data with other applications such as MS Office, CAD tools, and so on.
Visibility and Collaboration
Distributed teams must be able to safely collaborate against a "single source of truth" while ensuring transparency and adhering to business requirements.
Modern PLM enables integrated project management tools, whether you're launching a new product or managing a compliance process.
Secure self-serve portals, supplier corrective action templates, forecasting, and ALM management help you manage your suppliers.
Manage quality with customizable workflows and templates, such as the ISO 9000 family of standards, APQP, and FMEA, among others.
From pre-sales to manufacturing, collect and manage multidisciplinary requirements while ensuring synchronization with change.
Benefits of PLM
Product lifecycle management or Siemens Teamcenter PLMhas numerous advantages, including bringing a higher-quality product to market faster, improving product safety, boosting revenue potential, and minimizing errors and waste. Further, the PLM is a specialized computer software that performs functions such as document management, design integration, and process management.
Other Benefits Include:
Product quality and dependability have improved.
Prototyping costs are lower.
Requests for quote (RFQ), i.e., solicitations from suppliers, are more accurate and timely.
Quick Identification of sales possibilities and revenue contributions.
Savings by reusing original data
A product optimization framework
Waste reduction
Maximizing the collaboration throughout the supply chain.
Siemens Teamcenter PLM
Teamcenter is a modern, adaptive Product Lifecycle Management (PLM) solution that uses a digital common thread to connect people and processes across functional silos for creativity. The scope of the Teamcenter offering is unrivaled, allowing you to face the many issues that come with product development. The easy user interface of Teamcenter makes it easier than ever for anyone from throughout the organization to engage in the product development process.
Teamcenter enables controlling your product data and processes – such as 3D design, electronics, embedded software, documentation, and bill of materials – easier than ever (BOM). Using your product information across many departments and divisions, including your PLM system, you gain higher returns on your investment.
manufacturing
quality assurance
costing
compliance
service
supply chain
To handle any product development difficulty, Teamcenter can be easily modified to business developments.
Companies encounter unique challenges that are unique to their particular industry. For instance Teamcenter's solutions serve the following industries:
Aerospace and defense technology
Automotive and transportation industries
Consumer products and retail
Energy and utility industry
Oil, gas and refineries
Electronics and semiconductor industries
Medical instruments and medicines
Industrial machinery and equipment
shipbuilding
Teamcenter integration for SAP
Teamcenter's SAP connectivity cuts down the barriers between PLM and ERP. For instance, it allow users at all stages of the product lifecycle to communicate with a single knowledge base regardless of their working environment. The users can easily get the information of Product and Process.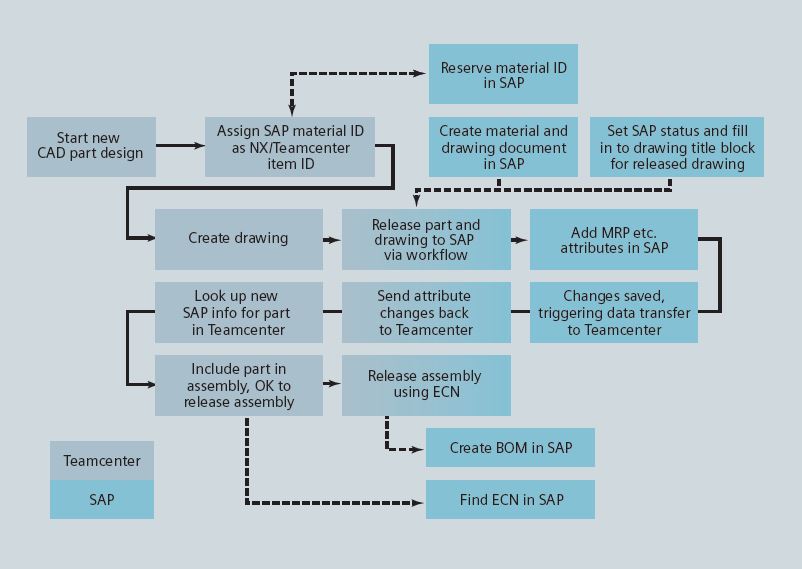 The information to engineering and manufacturing teams is provided by Teamcenter and SAP. We can then create object links in SAP based on existing relations in Teamcenter.
Item master/item revision
Product structure
Dataset with files
Change master
Classification information
Status information
Attributes
Version/revision info
Relations
Teamcenter SAP Integration Features
Bidirectional product and process knowledge connection between Teamcenter and SAP
Ability to seamlessly view SAP attribute information within Teamcenter
Within Teamcenter, you can query for SAP knowledge
Ability to schedule automatic batch knowledge updates and synchronization between Teamcenter and SAP
Ability to extend Teamcenter process to SAP (ex: part release) and vice versa (ex: change request)
Teamcenter and CAD Interconnection
Across numerous product configurations and locations, Teamcenter manages internationally distributed mechanical computer-aided design (MCAD) and electronic computer-aided design (ECAD) tools, data, and procedures.
With Teamcenter CAD management, all CAD data can be brought into a unified product data management (PDM) environment. True multi-CAD management may be achieved across key CAD design tools like NX, Solid Edge, CATIA, SolidWorks, Pro-Engineer/CREO, AutoCAD, and Inventor by leveraging CAD data management and the ISO standard, CAD-neutral 3D format JT. In conclusions, this is among the top requirement for CAD/CAE experts.
This bi-directional information interchange eliminates duplicate data entry and fragmented data. In addition, it improves data integrity, and links the design department with the rest of the company for better cooperation and efficiency.
Benefits of CAD and Teamcenter Integration
Within the product development process, there is complete traceability.
Time and money are saved by automating data exchange processes and working on multiple portions of the same CAD group at the same time
Bidirectional data interchange eliminates error and redundancy sources.
Transparency of data across the organization
Other Features
Exchange of items and bills of materials
Exchange of item properties
Drawings are automatically converted to PDFs with meta-data stamps.
Integration of the title block
Exchange of auxiliary files (DXFs, STEPs, DWFs, eDrawings, etc….)
Between CAD files and Microsoft Dynamics 365/AX products, there is 1:1 revision control.
Intelligent item numbering
Multi-CAD collaboration
Using centralized sign-on rights to engineer collaboration
Part Naming Method in PLM
The PLM system assigns a progressive document number to each new part created. Therefore, the chances of errors are reduced, regardless of how many individuals are working on the same project at the same time.
It is just essential to add the part's name (title) to create a new part.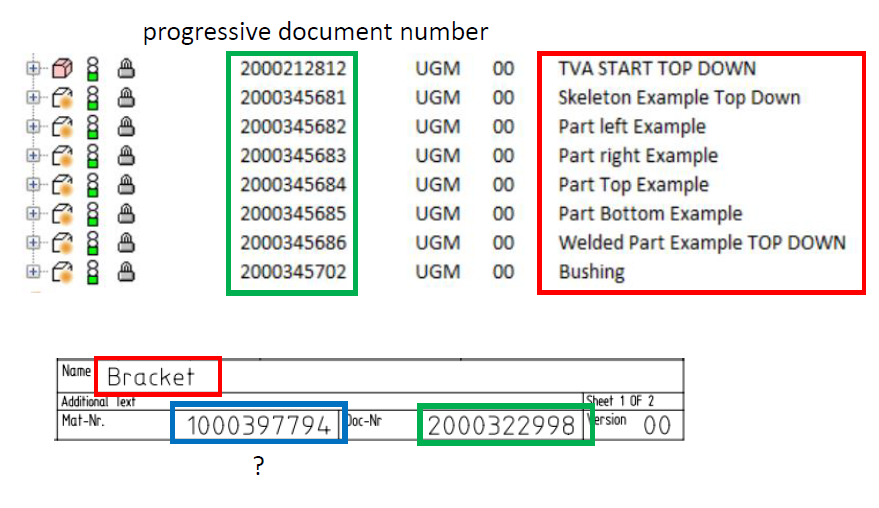 First of all, It is important to include a Material number after completing a 3D model and following 2D documentation (drawing). As a result, this material number is automatically added by PLM. Because of that, the engineering, sales shared by this number is likewise automatically added by PLM, but it comprises information not just about engineering, but also about sales, finance, HR, and other topics.
Unlike creating a document number, creating a Material number requires filling out fields such as the type of material, weight, type of assembly, number of parts in the assembly, and so on. After that, we should link the material number to some resource planning programs (SAP, Pantheon, etc.). This enables additional data entry from departments such as purchasing, sales, and warehouse. Here we need to link material number to the document number.
Sharing Files
Targeted data sharing for safe and effective supplier interactions
The suppliers can easily get the product design data with the help of Teamcenter and, we can easily track the data to ensure right supplier is getting right information.
With the help of Teamcenter, we can transfer and control the data that is necessary for supplier to complete their tasks.
Keywords related to Siemens Teamcenter PLM
Workflow, PLM software, Siemens plm, Drafting, Assemblies, Cad software, Cad-cam, Design software, 3d cad, Parametric, Design process, Autodesk, Geometry, Dassault, Automate, Siemens PLM Software, Time-to-market, Cad-system, 3d models, Cad models, Management software, Intuitive, Revit, Business-processes, Streamline, Design cad, Machining, Tutorials, PTC creo, Modeler, Design automation, New product development, Mechanical design, Cloud-based, 2d cad, 3d cad software,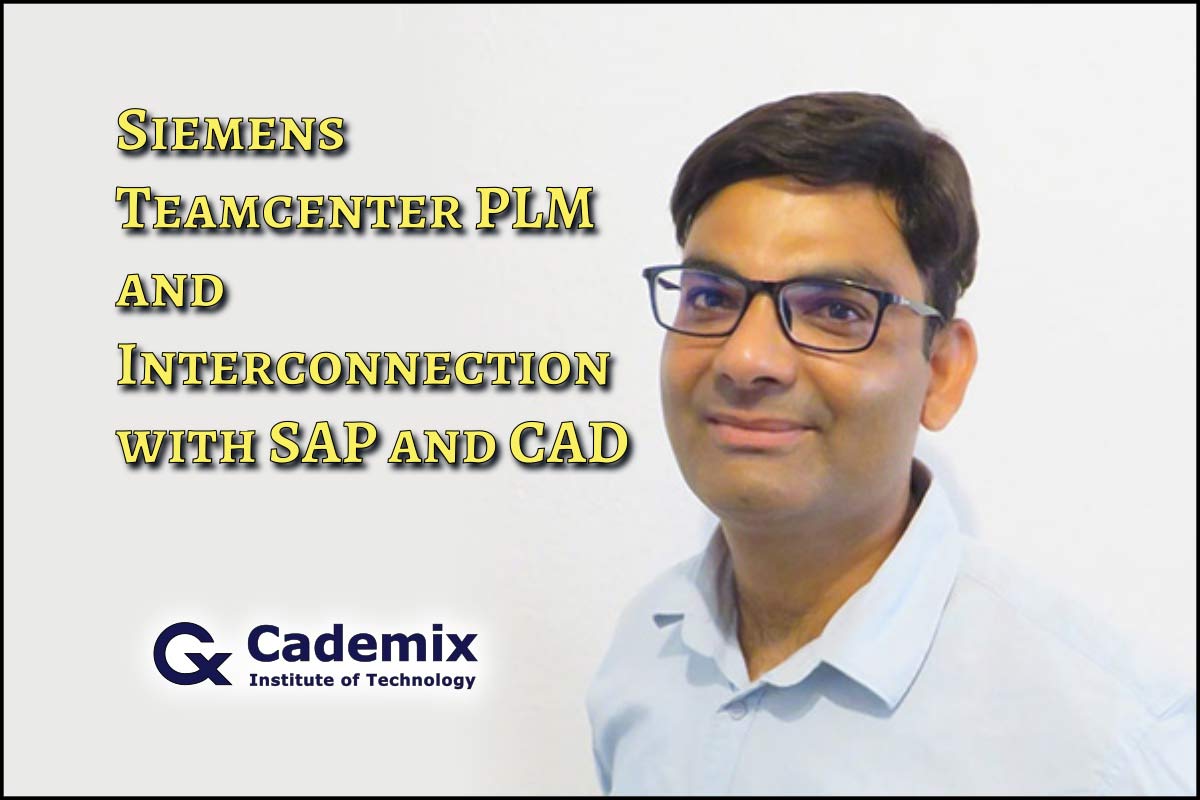 About the Author
Anil Kumar is a graduate of CAD/CAM robotics engineering from India, with further education in Germany and work experience across three continent, Asia, Africa and Europe.
He has Strong Business & Engineering Knowledge with more than 5 years of experience in Corporate, Research, Automotive, Siemems PLM Teamcenter, Supply Chain Management and Education sectors – looking for an opportunity to excel in my professional career.