The Cademix Department of Digital Art offers strong interdisciplinary programs in research, education and teaching, with special focus on integration of digital technologies and computer aided techniques into digital Art and Multimedia Production. The course programs are available at various levels, from graduate to Postdoc levels.
There is also the wide range of possibilities to do adjunct and sabbatical programs. Feel free to contact us and propose your ideas for collaboration and partnership.

Research Topics & Study Programs at Cademix Department of Digital Art
Educational and Research Programs
Recent Articles from Cademix Magazine 3D Printing Business Overview by Javaid Butt 3D Printing Business Overview, Fact, Fictions, challenges, business...
Read More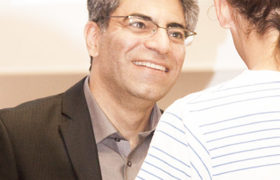 Meet the Cademix President Office, and learn about the overall Goal, Strategies and Values we follow at Cademix.
Read More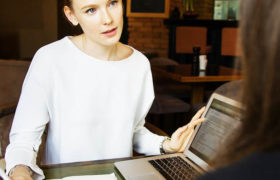 Cademix Career Center helps jobseekers, graduates, and students to explore personalized roadmaps and pathways companonships to pursue their unique goals.
Read More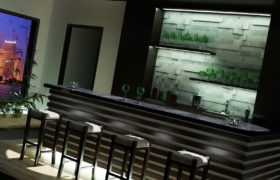 Cademix Services for Architecture and construction industry, Animation, Explainer Videos, Marketing, 2D/3D CAD, Drafting, Digitization, Rendering and more
Read More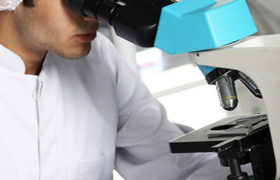 Managing of research, development and innovation (RDI) in an organization is managing of an unpredictable system of autonomous experts. Here...
Read More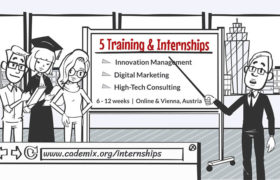 Start a voluntary internship at Cademix Institute of Technology, Online or Vienna, Austria. Check out the list of topics, internships...
Read More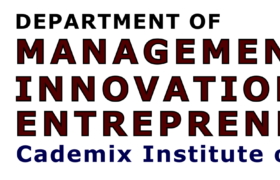 Cademix Department of Management Innovation and Entrepreneurship offers various research and educational programs ...
Read More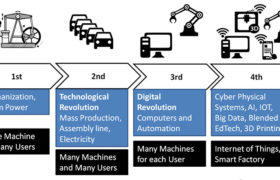 Industry 4.0 Program includes IoT, Cyber Physical Systems, AI, 3D Printing, Factories of the Future, Mass personalization, Labor 4.0, Quality...
Read More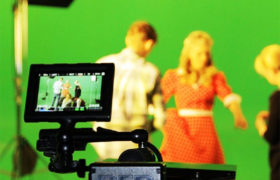 Study Program: Postgraduate Program on Digital Film Production (Certificate: Cademix Certified – Digital Film Producer) [URIS id=332] Why study Digital...
Read More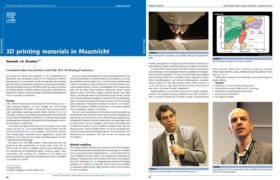 Check out what other say about us, from experiences, projects, collaboration and Testimonials about Cademix Institute of Technology and Dr. Javad Zarbakhsh.
Read More
Cademix Special offers during Corona Lock-down
For Students and Job-seekers
Make an Appointment (Online or On-Site)
admission@cademix.org   |   info@cademix.org
+ 43 650 967 7080 (Phone / WhatsApp)