Study Program:
Postgraduate Program on Research, Development and Innovation Management
(Certificate: Cademix Certified – Research, Development and Innovation Manager)
Course Delivery Method(s): 
On-Campus, Online, and Blended (Online + Short Visits to Austria)
Duration: Regular (1 Semester / 4 Months)
Part-Time (2 Semesters / 1 Year), Intensive ( Half Semester / 6 Weeks)
Note: Intensive Option is suitable for Applicant with previous knowledge / experience in the field.
Tuition Fee (2019 / Early Adopters Fee):
On Campus (Vienna): 7500 EUR  3900 EUR (Early Adopter Discount / 2019)
Blended: 6000 EUR   3200 EUR (Early Adopter Discount / 2019)
Online: 4500 EUR   2400 EUR (Early Adopter Discount / 2019)
Additional 40% Discount for Applicants from Low Income Countries, based on GDP(PPP) per capita:
Examples: Chinese Applicants get 20% discount, Applicants from India 32%, and Applicant from Central African Republic 40%
Scholarship, Part Time Jobs & Financial Aid: can cover up to 100% of the the Tuition Fee. Get latest updates and info during the interview or at any later time as you need.
Available Levels: Post-Graduate, Postmaster, Postdoc and Executive
Language: English
Credits: 30 ECTS
(600 Hours of Seminar, Learning Activity, Workshop Training and Project Work)
Application Deadlines: 10. August 2019
Next Application Deadline: August 1st, 2019
Why study Research, Development and Innovation Management
About the Program
Managing of research, development and innovation (RDI) in an organization is known to be the managing of an unmanageable and unpredictable system, consisting of autonomous experts. The Manager or rather the leader of an RDI Team has to provide vision, guidance, order, purpose, and foresight to the team, while intelligently dealing with the uncertainty of RDI projects. The topics covered in this practical training program ranges from continuous update of strategic roadmaps, hands-on technical advisory, all the way to the motivation of individuals in the team.
The program is mainly designed for people with few years of experience in R&D and Management, or working in academic research groups, who with to strengthen their knowledge and expertise in this field. The result will help you transform your knowledge from theory to practice, and apply various tools to multidisciplinary teams. It also increase your employ-ability to move across several industries and job sectors.
Major part of the Program also focus on specific RDI knowledge required in Europe, including knowledge on European Funding Programs, Horizon 2020 and Horizon Europe, Scientific Writing includjing methods of writing Publication, Patents, and Proposal to attract funding. Evaluation Criteria is further discussed in practical training sessions, where groups analyze sample proposal and project ideas.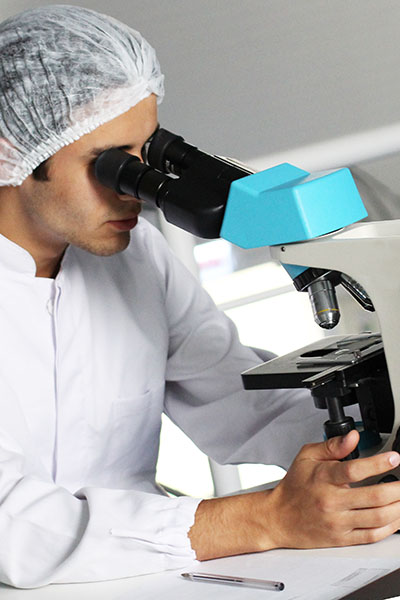 Syllabus & Course Modules
The Cademix Program on Research, Development and Innovation Management is a personalized, project based and practical training program that covers these topics:
Personalized and Modular Content
Cademix is equipped with the cutting edge technologies and communication system to provide modular and personalized courses to students.
This includes the communication with industries, future employers, international community and specially regular exchange with students to provide best course contents.
As a Student of Cademix, you will enjoy unique benefits:
Dedicated Coach / Advisor
As a Student of Cademix, you will have a dedicated Coach and Advisor to discuss your technical as well as the personal and career issues.
You have the chance to join Weekly/Biweekly Meet-ups in the Campus or Online, or arrange private appointments. 
For further if on this, please contact us online.
Who Should Pursue This Program?
This Program is a Knowledge Upgrade and Career Accelerator for STEM graduates, who see the value and power of computer aided skills in the ongoing digital transformation. If you have a Bachelor or Master Degree in Science, Technology, Engineering or Math, this is a perfect choice for you.
The Program is also designed to be an effective alternative to traditional University Master Degrees, which typically takes 2 years to complete, and usually cost you much more, especially if you consider the values of your time, and drawbacks of career delays.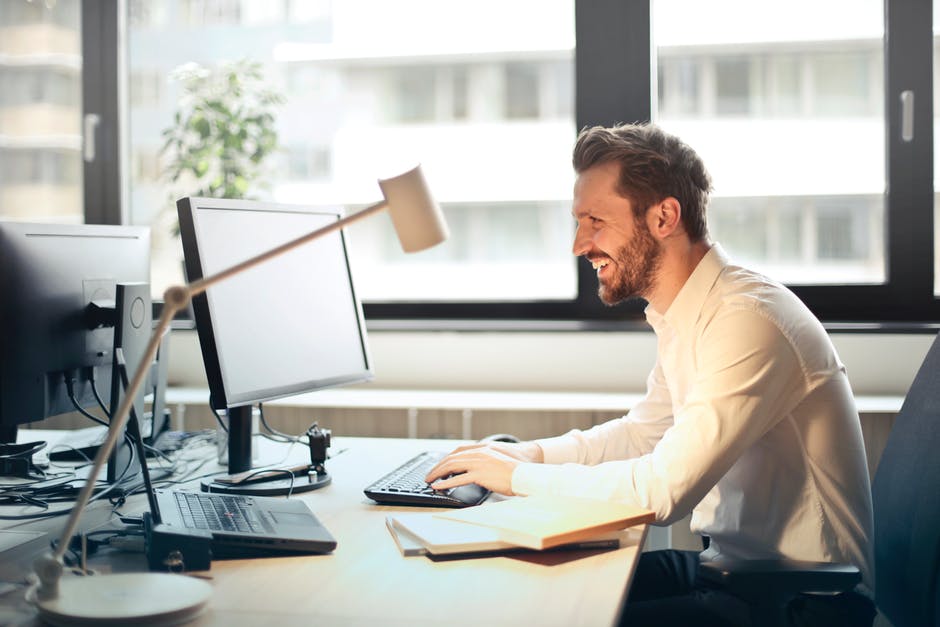 If you have a Bachelor Degree in an engineering or science discipline, then probably you already have most of technical prerequisites. If you have a different or equivalent educational background, you still may apply, however additional courses may be required. You are expected to have successfully taken previous undergraduate courses in calculus, physics and being familiar with MS Office tools and internet. It is an advantage, if you are familiar with one computer programming language and one CAD Software.
Your relevant job experience and training will be considered when we evaluate your application for prerequisite requirements. You will receive additional information and instructions, once you fill up the quick online application form.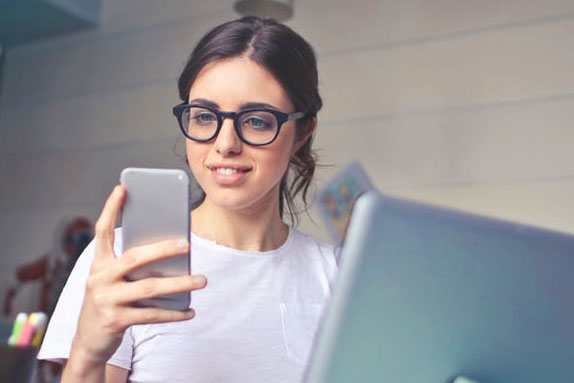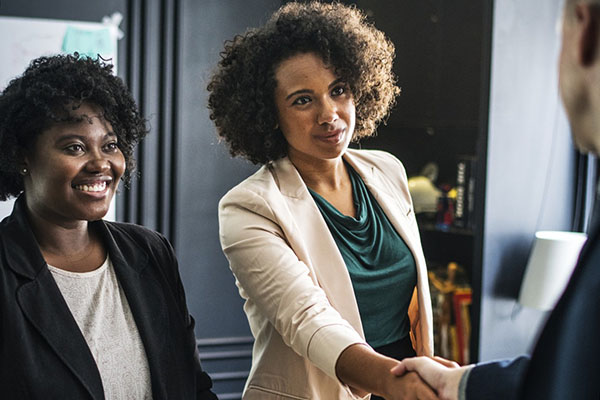 International Students
If you are an international student interested in taking this program (On-Campus in Austria or Online from your home country), it is highly recommended that you fill up the Quick Online Application Form as soon as possible. The Cademix international office will be in touch with you and assist you further.
Calculating Costs
Registration Fee: 200 - 800 EUR / Month Accommodation: (Student Dorm / Private Apartment): 250 - 600 EUR/Month Meals: 250 - 450 EUR/Month Books/Software/Hardware: 40 - 100 EUR/Month Health Insurance: 15 - 80 EUR/Month Other Costs: Transportation and Travel Costs, depends on your preferences
Careers Options in Europe
Simulation Group Leader:
65k - 150k EUR / year
Simulation Consultant:
40k - 120k EUR / year
Simulation Engineer:
45k - 90k EUR / year
R&D Engineer:
40k - 80k EUR / year
University Lecturer:
35k - 60k EUR / year
PhD Student / PostDoc / Research Fellow:
18k - 45k EUR / year
Note: Earning a Certification or a Degree does not necessarily guarantee employment. Explore more career information and suggestions from Cademix Career Service.
Grants and scholarships
Cademix Students and Researchers can apply for scholarships, fellowships and funds, offered by Cademix as well as other institutions. The availability of the supports depends on many factors, including your fields of study, your skills, your country of origin and your academic level.
Cademix Grant and Aid may cover up to 90% of the Tuition Fee. Further Information is available at Admission and Aids Page
Some of the Funding available to post-graduate students are: Erasmus+ Internships and study abroad Period, Ernst Mach Grant, Franz Werfel Grant, Monbukagakusho Grant and Richard Plaschka Grant. A database for scholarships and research grants is available at www.grants.at.
The Students can contact the Cademix Career Center, or talk to their Supervisors to get further details on open job opportunities on Campus, or in collaboration with industry.
If you are from a low income country or you have above-average grades, you may apply for Cademix Tuition Reimbursement Program.
Topics Covered in the Program
Wave Propagation in Periodic Media
Modeling of linear and nonlinear effects
Strategies for Noise Reduction
Standardization techniques
Design for homogeneous acoustic performance
Metamaterials
Organic Materials for Acoustic Applications
Simulation Technologies incl. Finite Element Analysis
Computer Aided Design techniques and relevant software tools
Computer Aided Manufacturing incl. Additive Manufacturing Technologies, 3D Printing
Strategies for choosing optimum Computer Programming Languages and Computer Software
Engineering Project  Management
Design and Structural Optimization Techniques
Design of Experiment and Performing Automated Virtual Experimentation
High Performance Interdisciplinary Communication Skills, incl. Skill Enhancement techniques for Optimum Clarity, Confidence, Respect, Empathy, Listening, Verbal and non-verbal communications and Corporate Feedback
Time and Resource Management, Goal setting , Prioritizing, Self-starter, Planning, Decision making, Focus, Delegation, Stress management, Coping, Organization.
Technical Writing, methods for developing various writing from Social Media Posting and  Business Emails to writing Publications and Patents
Teamwork Skills, incl. Conflict management, Delegation, Active listening, Collaboration, Cooperation, Coordination, Idea exchange, Mediation, Negotiating
Adaptability and Flexibility incl. Self-management, Decision-making, Calmness, Curiosity, Optimism, Open-mindedness, Analysis, Self-confidence,Organization, Self-motivation.
Problem-Solving Skills incl. Analysis, Lateral thinking, Logical reasoning, Initiative, Persistence, Observation, Persuasion, Negotiation, Brainstorming, Decision making.
Creativity Skills, Divergent thinking , Inspiration, Imagination, Reframing, Mind mapping, Insight, Innovation, Experimenting, Questioning, Design.
Work Ethic, Integrity , Responsibility, Discipline, Initiative, Dependability, Commitment, Self-motivated, Professionalism, Teamwork, Time-management
Interpersonal Skills, Empathy , Humor, Mentoring, Networking, Sensitivity, Patience, Tolerance, Public speaking, Positive reinforcement, Diplomacy.
Leadership, Empathy , Selflessness, Agility, Listening, Humility, Cultural intelligence, Authenticity, Versatility, Generosity, Trust
Attention to Detail, Critical observation , Listening, Organization, Scheduling, Analysis, Introspection, Memory, Acuity, Recall, Questioning.
Contact Cademix to Apply and request further details:
Choose Two Subjects (Major + Minor)
Already decided on a major Topic? Now it's time to think about a Second Topic – Minor! To graduate on a second topic as Minor, you need to pass at least 50% of the courses. Because of the content overlaps, you may use the same courses or similar project works to fulfill the requirements in both a major and a minor, as long as you still pass 30% of the units in the minor that have a different course topic than your major.
The right Minor for you not only allows you to earn a second certificate and broaden your career, but it also increase your employ-ability and help you find more jobs after graduation.
How to choose a Minor?
The best Advise is to choose major based on your career goals and select a complementary minor mainly based on your interests. 
The Minor adds value to your Major career path, complements it and shows the potential employers that you have multiple expertise in several fields. For example, you can major in Engineering  and minor in Project Management or Entrepreneurship. So after graduation you are well qualified to apply for a Engineering Group Leader Position or Start your own Engineering Business.
Remember with a few more courses you can always turn your minor into your second major!
List of Offered Subjects for 2019-2020

Management, Innovation and Entrepreneurship​

Take the Next Step : Zero Bureaucracy
Get started with Information Packet!
Sign up and receive the Cademix Free Info Packet, Program Updates, and other resources to help you find out if Cademix Education Programs are right for you.
Simple Contact through Email and Social Media
Start Your Application Now!

Ready to take your education further? Head to the application portal and submit an application for admission.
Cademix Institute of Technology, Mooslackengasse 17,
1190 Vienna,
Austria
Tech Gate Vienna,
Donau-City-Strasse 1,
1220 Vienna,
Austria
LinkedIn : Contact and Follow