Estimated Reading Time:
13
minutes
Discover the terms and conditions for comprehensive services offered by Cademix Institute of Technology. This document includes details on career acceleration, development, and job placement programs. Further we discuss how the institute backed by a lean organizational structure and AI assistants to help job seekers achieve their goals.
1. About Us
1.1. Our Mission and Vision
At the Cademix Institute of Technology, our mission and vision are centered around empowering individuals through the 4th generation of education, known as EdTech 4.0. Our approach focuses on providing highly personalized educational and mentoring support, tailored to each individual's values, interests, personality, and skills, with a keen eye on the specific demands of the job market and industry requirements.
Unlike traditional university settings where students attend lectures in classrooms and learn from conventional textbooks, Cademix takes a more dynamic approach. We employ an agile methodology to adapt our activities and requirements to suit each member's unique needs, keeping in mind the rapidly changing job market in today's VUCA (Volatility, Uncertainty, Complexity, and Ambiguity) world. Our commitment is to equip our members with the skills and knowledge necessary to thrive in their chosen fields, and to foster a lifelong love of learning and personal growth.

1.2. Our Team
The Cademix Institute of Technology prides itself on its dynamic and agile team structure. Our founder and CEO, Dr. Javad Zarbakhsh, is the only fixed team member, steering the institute towards its mission and vision. However, the institute's team is continuously evolving, consisting of numerous freelancers, virtual assistants, and AI assistants, who contribute to the wide range of services we offer.
In addition, Cademix is an active member of regional and international networks, such as COST (European Cooperation in Science and Technology). This membership enables us to dynamically bring in lecturers, supervisors, and experts from our network on an as-needed basis. By leveraging the skills and expertise of our diverse team and network, we ensure that the Cademix Institute of Technology remains at the forefront of innovation and educational excellence.
1.3. Our Unique Approach
Cademix Institute of Technology adopts a comprehensive approach, providing an open and complete innovation cycle in the field of Computer-Aided Technologies. Unlike traditional universities that focus primarily on education and research, Cademix covers the entire innovation cycle, including product development and marketing.
Our diverse departments collaborate to cover a range of high-tech fields, from computer simulation and AI to Industry 4.0. Our Career Development Center offers tech career acceleration programs, and our Engineering Service Consulting and Digital Marketing Services departments provide B2B and B2C services. By embracing this unique approach, Cademix empowers our community to excel in Computer-Aided Design, Engineering, Manufacturing, and Multimedia (CADEMIX Abbreviation).

1.4. Lean Organizational Structure
The Cademix Institute of Technology's lean organizational structure allows us to be agile, efficient, and responsive to the needs of our clients and collaborators. By embracing a flat organization, working with freelancers and international assistants, utilizing advanced technologies, and ensuring client confidentiality, we strive to provide the highest level of service and expertise in all our endeavors.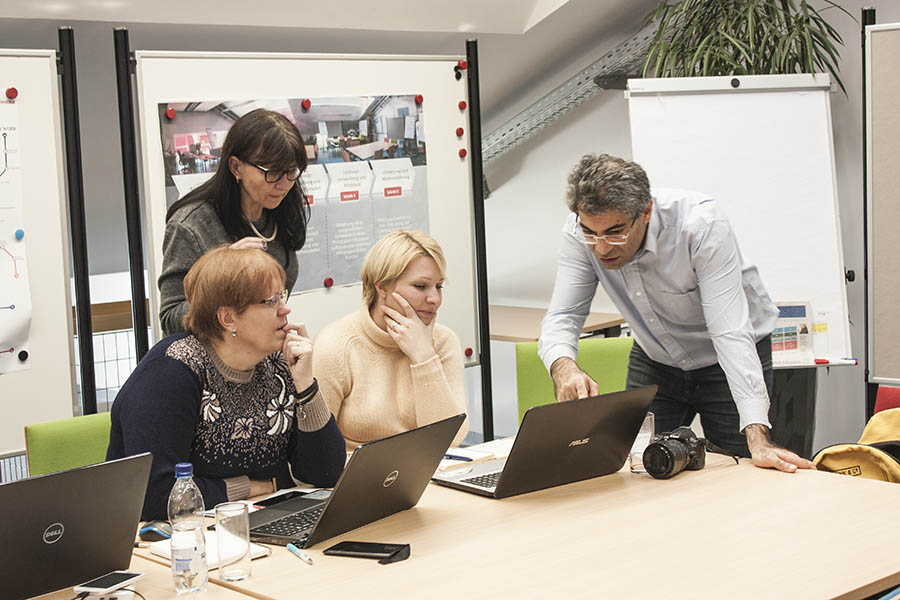 1.4.1. Flat Organization
The Cademix Institute of Technology is a lean organization with a flat organizational structure. This means that there are minimal layers of hierarchy, allowing for better communication and faster decision-making. As a small business and sole proprietorship owned by Dr. Javad Zarbakhsh, our clients, prospects, members of the acceleration program, and lecturers will be in direct contact with the CEO, Dr. Zarbakhsh.
1.4.2. Freelancers and International Assistants
In line with our lean organizational structure, Cademix Institute of Technology works closely with freelancers and international assistants on a project-by-project basis. This dynamic approach allows us to adapt to the changing needs of our organization and clients, while providing high-quality services and expertise.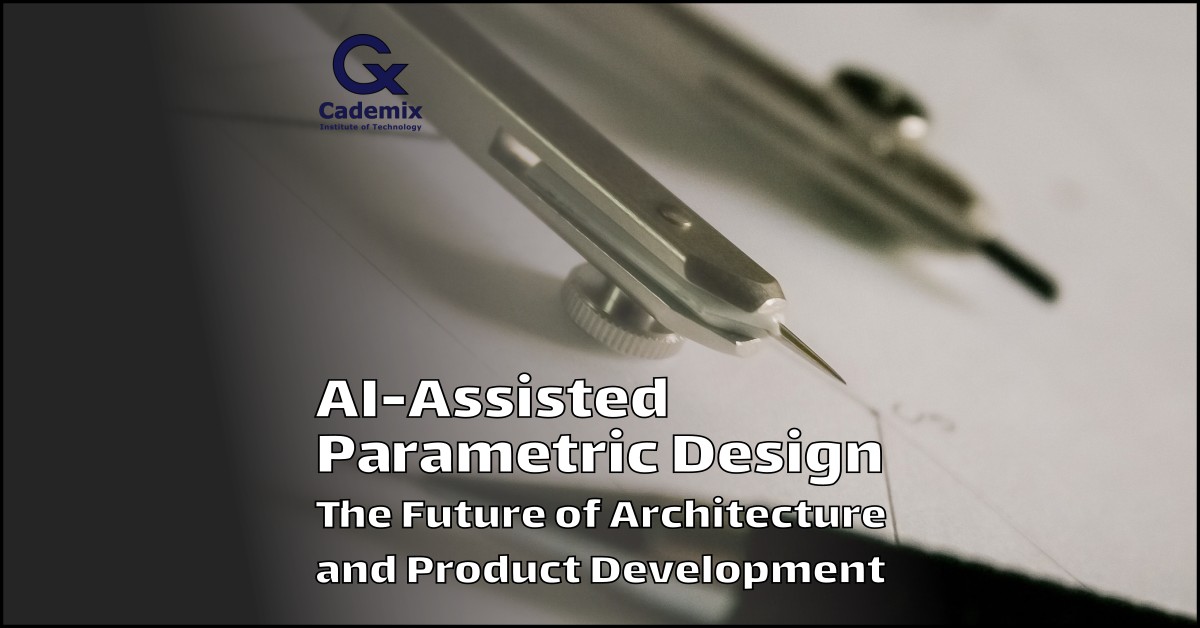 1.4.3. Virtual and Digital Assistants
Cademix Institute of Technology leverages advanced technologies, such as AI-assisted tools and automation, to provide efficient and effective services. As part of our commitment to transparency, we openly acknowledge our use of virtual, digital, and AI assistants. These technologies have been integrated throughout our organizational structure to optimize our operations and services.
1.4.4. Pseudonyms and Client Confidentiality
To maintain the privacy and confidentiality of our clients, we may use pseudonyms for team members or individuals involved in specific projects. If you have any concerns or requests regarding the identity of a team member or their role as a real human, virtual assistant, or a combination of the two (i.e., a human using AI tools or other computer-assisted technologies), please feel free to contact us. We do not claim that our services are 100% generated by humans or 100% generated by
AI. Instead, we embrace a hybrid approach that combines the strengths of both human expertise and advanced technologies to deliver the best possible results for our clients.
1.4.5. Cademix Acceleration Program
The Cademix Acceleration Program is a vital part of our lean organizational structure. Through this program, we collaborate with talented individuals and organizations, providing them with the necessary resources and support to accelerate their growth and development. By fostering a dynamic and diverse community, we can better serve our clients and contribute to the advancement of technology and innovation in various fields.
The members of the Cademix Acceleration Program are individuals or business owners who seek to advance their careers and enhance their skills. This comprehensive program offers a combination of education, mentoring, evaluation, certification, and support aimed at boosting the employability of its members. It is important to note that the Acceleration Program is not an employment opportunity, as members are technically clients of the Institute. However, there may be instances where members can participate in community activities, receive discounts, or engage in marginal employment within the Institute by contributing to ongoing projects.
Members of the Acceleration Program are permitted to use the affiliation of the Cademix Institute of Technology, but they remain legally responsible for their own actions and any contracts they sign with third parties. The Institute does not assume liability for the actions of Acceleration Program members when dealing with external entities. For more information about the status of Cademix members, please feel free to contact the Cademix President's Office directly.
1.5. Website Terms and Conditions
1.5.1. Cookies and Data Usage
By using our website, you agree to our use of cookies and the collection of your browser data to analyze user behavior and improve the user interface. If you have any questions or concerns regarding this, please feel free to contact us. If you do not wish for your data to be collected and analyzed by us, you may choose to quit the website.
1.5.2. Data Privacy and Protection
We are committed to protecting your privacy and ensuring that your personal information is handled in a secure and responsible manner. For more details on how we collect, use, and safeguard your data, please refer to our Privacy Policy.
1.5.3. Third-Party Links and Content
Our website may contain links to third-party websites and resources that are not affiliated with us. We are not responsible for the content, privacy policies, or practices of these third-party websites. By clicking on these links, you acknowledge that you are accessing these third-party websites at your own risk.
1.5.4. Intellectual Property Rights
All content on our website, including but not limited to text, graphics, logos, images, and software, is the property of Cademix Institute of Technology or its content suppliers and is protected by copyright, trademark, and other applicable intellectual property laws. Unauthorized use or reproduction of any content is strictly prohibited.
1.5.5. Disclaimer and Limitation of Liability
While we strive to provide accurate and up-to-date information on our website, we make no representations or warranties of any kind, express or implied, about the completeness, accuracy, reliability, suitability, or availability of the information, products, services, or related graphics contained on the website for any purpose. Any reliance you place on such information is strictly at your own risk.
In no event will we be liable for any loss or damage, including without limitation, indirect or consequential loss or damage, or any loss or damage whatsoever arising from loss of data or profits arising out of, or in connection with, the use of our website.
1.5.6. Governing Law and Jurisdiction
These Terms of Service, along with any disputes or claims arising from or relating to them, shall be governed by and construed in accordance with the laws of the jurisdiction in which Cademix Institute of Technology is registered. You agree to submit to the exclusive jurisdiction of the courts of that jurisdiction for the resolution of any disputes or claims.
1.5.7. Modifications to the Terms of Service
We reserve the right to modify these Terms of Service at any time without prior notice. Changes will be effective immediately upon posting on our website. Your continued use of the website following any changes to these Terms of Service constitutes your acceptance of the modified terms.
1.5.8. Contact Information
If you have any questions or concerns regarding these Terms of Service or any aspect of our website, please feel free to contact us using the contact information provided on the website.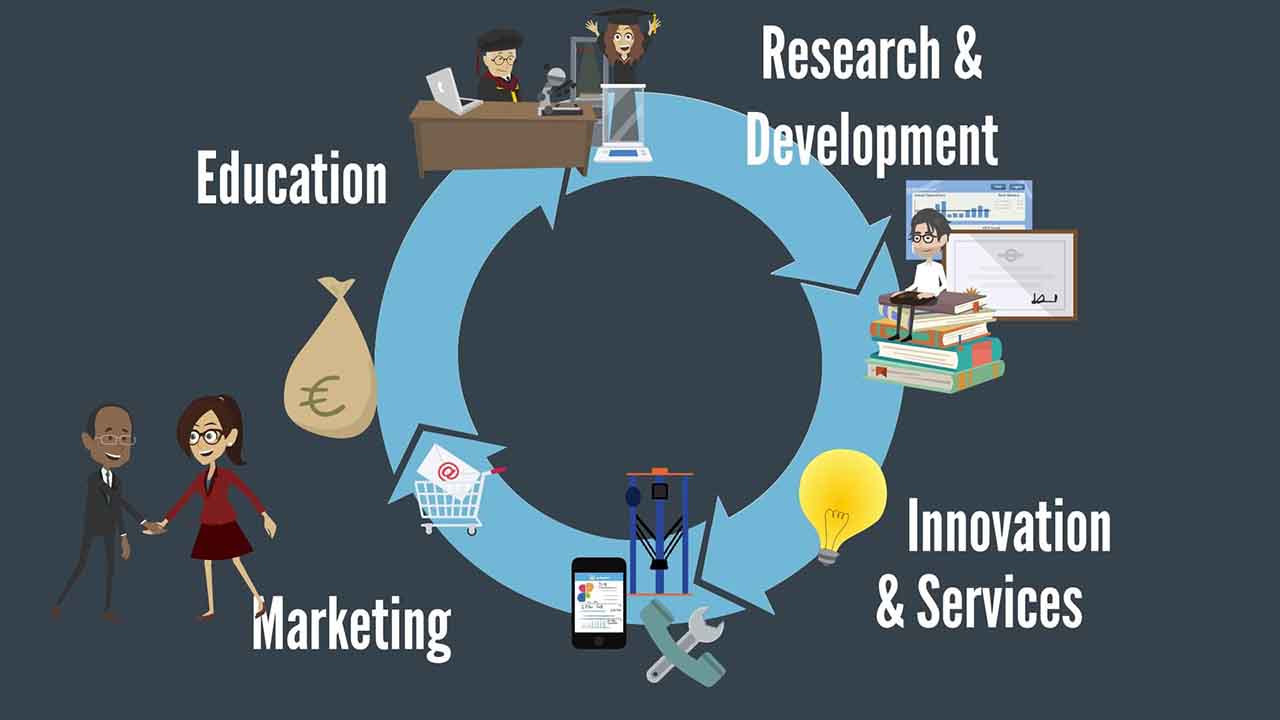 2 Services
2.1. Career Acceleration Program
2.1.1. Program Overview The Cademix Career Acceleration Program offers comprehensive and personalized services to support candidates in achieving their career goals in Europe. The program includes education, project supervision, technical assessments, certifications, and recommendations.
2.1.2. Objectives Cademix Autopilot Program is designed to help candidates secure job interviews, university admissions, or business opportunities in Europe. As a mentoring program, Cademix does not act as an immigration attorney but supports candidates in their career journey. Candidates determine their pace through the program, with a minimum time investment of 8 hours per week.
2.2. Career Development Services
2.2.1. Education and Certifications Cademix offers education and certifications to enhance candidates' skills and knowledge, increasing their chances of achieving their career goals.
2.2.2. Coaching and Mentoring Through personalized coaching and mentoring, Cademix provides guidance and support to help candidates make informed decisions about their career paths.
2.2.3. Interview Preparation Cademix assists candidates with interview preparation, ensuring they are ready to showcase their skills and knowledge to potential employers or universities.
2.3. Job Placement Services
2.3.1. Securing Job Offers Cademix supports candidates in securing job offers by providing assistance with job applications, networking, and negotiations.
2.3.2. Contract Negotiation Cademix aids candidates in negotiating contracts with potential employers, ensuring they receive fair and competitive offers.
2.3.3. Visa Application and Relocation Support While not acting as an immigration attorney, Cademix provides guidance and support for candidates in the visa application and relocation process.
2.4. Employer Services
2.4.1. Talent Recruitment and Screening Cademix Institute of Technology offers specialized services to employers who are seeking international talents to fill skill gaps in their organizations. We are a registered Job Center (Arbeitsvermittlung) in Austria and Further Education Center (Weiterbildung Center). Therefore, we are well-positioned to assist employers in identifying and selecting highly skilled professionals, particularly in high-tech industries. Our expertise in this field enables us to effectively bridge the gap between employers and talented job seekers.
2.4.2. Personalized Services for Employers Cademix provides personalized services to employers, tailoring our approach based on their specific requirements and goals. Our services are offered on an on-demand and project-by-project basis. This ensures that we can provide the most effective solutions for each employer's unique talent recruitment and screening needs. Through our comprehensive understanding of the international talent market, we are able to deliver exceptional results for employers looking to strengthen their workforce with diverse and skilled professionals.
2.5. Additional Services
2.5.1. IT and Engineering Services
As a registered IT and Engineering Office (Ingenieurbüro), Cademix Institute of Technology offers a wide range of value-added services. This includes website development, computer simulation, scientific research, implementation of automation technologies, chatbots. Further we offer comprehensive support for practical implementation of virtual assistants in the workflow.
2.5.2. Management Consulting and Team Building
Cademix provides customized management consulting services, team building exercises, and other on-demand services tailored to the unique needs of each client. These services are offered on an individual basis, ensuring the best possible outcomes for every customer.
2.5.3. Multimedia and Data Science Services
Our expertise extends to 3D design, simulation, rendering, animation production, and video production. Further we offer scientific computing, data mining, and data science projects, among other topics listed on our website. Utilizing a wide network of experts and freelancers from around the world, we deliver high-quality services at competitive prices while maintaining a personalized touch in every case.
2.5.4. Funding Proposal Development
Cademix can assist clients in developing funding proposals to attract public funding at both the national and international levels. Our expertise in this area enables us to provide comprehensive support throughout the entire process.
2.5.5. Specialized Training Courses
We offer specialized training courses for business partners and individuals, mostly on-demand and on an individual basis. These courses are designed to meet the specific needs of each participant, ensuring the most effective learning experience possible.
3. Contract Information
3.1. Parties Involved:
Contracts are written between the Cademix Institute of Technology and individual businesses or governmental organizations. We generally refer the Job seekers and business owners who participate in the acceleration programs as "Job Seekers" or "Cademix Members"
3.2. Scope of Services:
Cademix offers a comprehensive range of services. This includes education, project supervision, technical assessments, certifications, career development, interview preparation, and support during contract negotiation, visa application, insurance, accommodation planning, and travel advisory.
3.3. Contract Duration and Termination:
The contract is concluded for an indefinite period, until the Job Seeker achieves a career improvement or receives a job offer. Termination can be requested by the Job Seeker under specific conditions, but financial obligations remain unchanged.
3.4. Warnings and Expulsion:
Cademix may issue warnings or expulsions for various reasons. The reasons include illegal actions, misusing affiliation, lack of participation, or failure to actively invest in career development. Expulsion results in the loss of Cademix benefits and may affect financial obligations.
3.5. Rights and Duties of the Job Seeker:
Job Seekers have the right to apply for jobs and receive support. They must inform Cademix about job interviews, job offers, and accepted offers. They must adhere to payment plans and conditions outlined in the contract.
3.6. Monthly Progress Reports and Meetings:
Job Seekers must request review meetings and submit monthly progress reports to Cademix. This includes the details of actions, tasks, and plans for the following month.
3.7. Contract Upgrades:
The candidates may request an upgrades to the contract, Further an implicit upgrades are also possible.
3.8. Exclusive Relationships and Proprietary Information:
Job Seekers are explicitly prohibited from working with competitors or seeking help from external organizations. We have intentionally defined this as such activities may interfere with the acceleration program. This includes entering a parallel program with immigration attorneys, university programs, career advisors or personal coaches without Cademix's prior written agreement.
3.9. Data Storage and Transfer:
Job Seekers agree to the storage and transfer of their data for job placement, analysis, and marketing purposes. Cademix will handle personal data in accordance with the General Data Protection Regulations.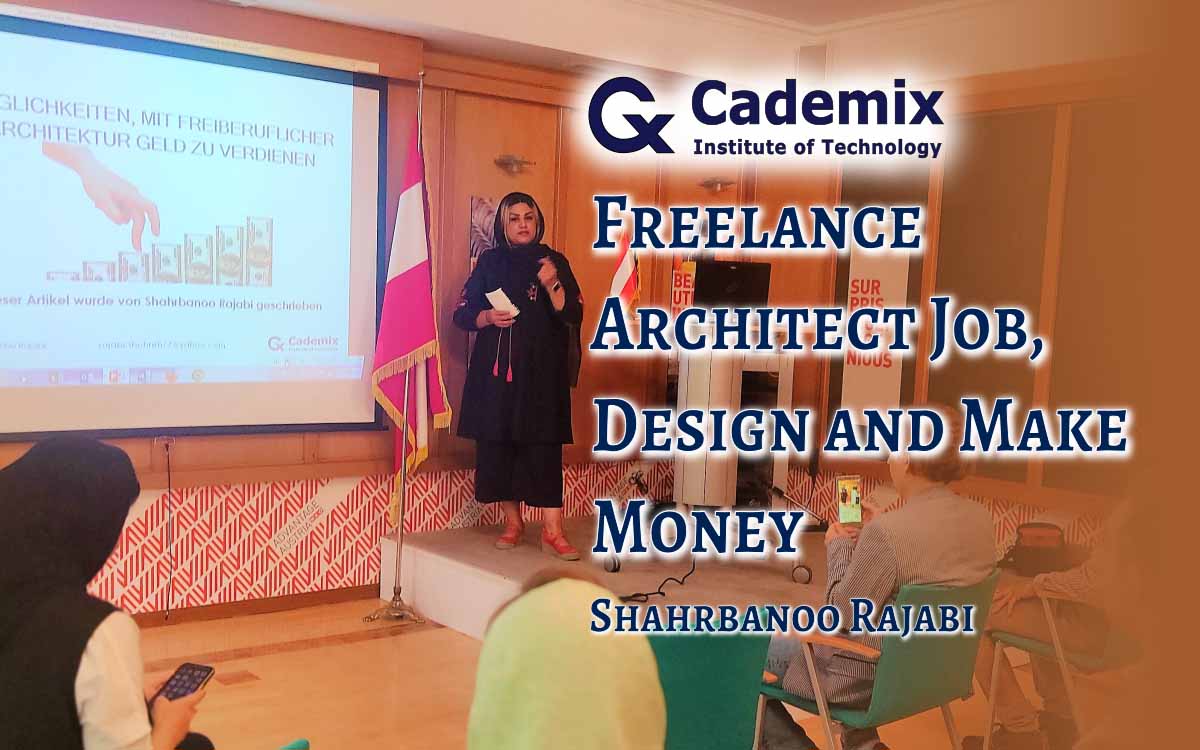 4. Payment Plans and Discount
4.1 Payment Plan:
Cademix offers individualized contracts with negotiable payment terms for businesses, government organizations, and job seekers. Payments are generally divided into two objectives. First, career acceleration and career development (40% of the contract value). Second, a job placement or university admission (60% of the contract value for Cademix Career Autopilot Regular, and split into two 30% portions for Cademix Career Autopilot Plus).
4.2 Refund and Discount Policy:
Cademix provides a 10% discount or refund for every referred friend who joins the program, with multiple discounts applicable. If a close family member joins the same program within 4 weeks, they receive a 50% discount.
4.3 Penalty Charges for Late Payments
In the event of late payments, we calculated a penalty charge of 2% per month delay, applied to the outstanding balance. This penalty charge is meant to encourage the participants toward a realistic financial literacy and timely payment and adherence to the agreed payment plan. The Job seekers are generally responsible to recalculate the penalty charges on a monthly basis. Additionally, any costs associated with recalculations of the penalty charges and sending reminders or warnings will be added to the total outstanding balance. Failure to pay invoices may result in debt collection actions, such as involvement of KSV1870 or other debt collection organizations. It is important to maintain open communication and promptly address any payment concerns to avoid these additional charges and potential legal actions.
4.4 Testimonials and Success/Progress Stories:
Cademix collects video testimonials, written testimonials, and case studies from program participants for marketing purposes. Providing at least one video testimonials per season (3 months) of service during and after the program is essential for special prices and discounts. Failure to provide or withdrawal of testimonials may result in an additional invoice up to 25% of the total cost of services provided.
5. Contact Us
5.1 General Inquiries:
For any general questions or inquiries, feel free to reach out to Cademix through their contact channels.
5.2 Program Application:
To apply for a Cademix program, follow the application process outlined on their website. Alternatively you can contact the support team for assistance.
5.3 Partnership Opportunities:
Cademix is open to exploring partnership opportunities with other businesses, government organizations, and individuals. Reach out to their team to discuss potential collaborations.