Cademix Institute of Technology
6 Business Sectors in One
Welcome to Cademix Institute of Technology; A Consortium of 6 business sectors related to High Tech and Computer Aided Design, Engineering, Manufacturing, mixed Media.
Cademix explained in 2 minutes video
Cademix is a Research Development and Innovation Institute, offers an open and full innovation cycle in the field of Computer-Aided Technologies.
So, what is an open and full innovation cycle? Here's a good definition: The research is the transformation of money into knowledge. The innovation is however the transformation of knowledge into money.
The Innovation Cycle starts with the education, career development, resource investment, and continues to R&D. The first half cycle usually results in scientific publications and skilled engineers. That's the focus range of most traditional universities.
Innovation is the second half cycle, and it's more relevant to the society. It starts with the innovation based on the available knowledge. Then it goes to the product development and engineering services, followed by marketing and sale. Once the sale is done, the cycle is complete, and the system is financially sustainable.
These define our major business sectors. Our Education Departments and Research groups offer personalized pathways required in industry. They work with our Career Development Center that offers tech career acceleration programs.
The departments of Physics, and ICT and Engineering provide expertise in high tech fields including computer simulation, 3D printing, AI, IoT, Machine Learning and Industry 4.0. The department of Digital art, covers topics related to computer aided design, video production, digital art and multimedia. And the department of Management Innovation and Entrepreneurship covers the leadership, technology management, team and business development fields.
On the Innovation side, we have the Engineering Service Consulting, and the digital Marketing Services, which work closely with our Animation Studios and offer the complete pipeline for video production. While each of sectors is critical to the complete cycle, they offer b2b and b2c services, and also open to international partnerships. All together, we cover most of the fields related to Computer Aided Design, Engineering, Manufacturing and Mix Multimedia.
Job Seekers and Career Development Service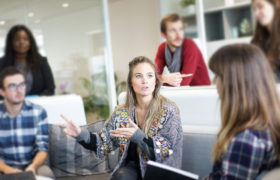 Cademix offers universities, incubators and economic development organizations a personalized...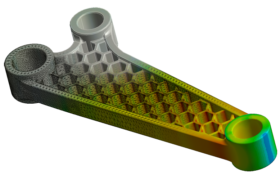 Cademix Custom Simualtion Service, From multiphysics simulation, multiscale and system...
Cademix is planned to fill the gap between Academia and Industries. Therefore it covers specific technologies and cultural adaptation required in Europe. The Cademix Career Acceleration Programs run parallel to the vocational and certified programs. Further, it aim toward upgrading and accelerating the skill set of the graduates, and post-graduate students toward the most In-Demand, and highly paid positions in industry.
Cademix Institute of Technology - Departments

Cademix Department of Management Innovation and Entrepreneurship offers various research ...
Read More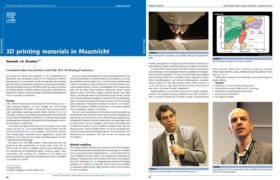 Check out what other say about us, from experiences, projects, collaboration and Testimonials about Cademix Institute of Technology and Dr. Javad Zarbakhsh.
Read More
Cademix Special offers during Corona Lock-down
For Students and Job-seekers
Make an Appointment (Online or On-Site)
admission@cademix.org   |   info@cademix.org
+ 43 650 967 7080 (Phone / WhatsApp)