Estimated Reading Time:
3
minutes
Custom Research, Workshops, Training
Cademix offers custom research, workshops and training for public and private sectors in academia and industry. This includes interdisciplinary and flexible programs for R&D staff, faculty members, representatives from unions, employee associations, regulatory bodies and decision makers from United Nations, European Union, and National levels. Our education, training programming and custom research services aims to promote and sustain respectful learning and optimum working environments to the community at large.

How to request a Custom Research, Training or Workshop
When training is requested, the following minimal information is required. This information should be simply communicated with the Cademix President Office: Email president@cademix.org
Name, department, faculty or group and contact information of person requesting the session
Type of presentation or workshop desired (e.g. Event Format)
Length of presentation required
Proposed date(s), time and location of workshop or presentation, if specified
Audience and participants — who they are and how many participants expected?
Possible list of financial stakeholder or sponsors
Further detailed will be discussed in a direct communication.
Responsibilities of the Event Organizer
Cademix is in principle can take the responsibility of the event hosts in Vienna, Austria. For other Cities, the person or department requesting an event is responsible for:
Marketing and Publicity of the workshop
Enrolment of participants
Room set-up, stationery supplies and AV requirements, as requested by the Equity & Inclusion Office
Introduction of, or provision of a designate to introduce, the session
Refreshments, if desired
Rescheduling of the session if the minimum enrolment is not met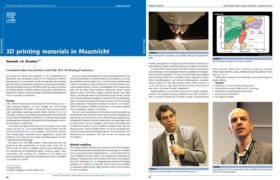 Estimated Reading Time: 21 minutes References: Check out what other say about us, from experiences, projects, collaboration and Testimonials about Cademix Institute...
Read More
Cademix Special offers during Corona Lock-down
For Students and Job-seekers
I think I'm lucky I would say, because I met you very early in 2016, right after two months after coming to Austria and then you guided me well. For one year, we work together. And later on, because of your support I moved to reputed car manufacturing companies, Hispano-Suiza and Magna Steyr, and also I'm getting lots of interview calls… You guided me well, like, now you should learn this and now that, so it was a step by step process as I said before if you have a nice mentor, you can go in a right direction and you can learn a lot. So, that's how I can say.

An important thing is like when you find a person who already you know going through the same situation like you came from Iran, here to study in Austria and then you establish yourself really well. So, when I came in contact with you I asked you lots of questions. Maybe I irritated you with my questions but at the end, it was that you guided me well and this is very important thing. If you find a person as a mentor. So in case you guided me well because you are you are already aware of all these situations. Everything is in your mind. Like how and how should you do this and what should you do next, and what should be your next steps. So you guided me well and that's one important thing. I'm in a good situation and because of your guidance and your directions, or let's say your mentorship.
Make an Appointment (Online or On-Site)
admission@cademix.org   |   info@cademix.org
+ 43 650 967 7080 (Phone / WhatsApp)