We are specialized in digital revolution field and high tech industry related to Computer Aided Technologies. This includes Computer Aided Design, Engineering, Manufacturing and mixed Multimedia. The application areas include engineering, medical, Physics, Industry 4.0, digital art, digital marketing and entrepreneurship. Moreover, we take pride in our agile ability to quickly learn and enter virtually any related field.
In addition, Cademix is a job placement agency, and we are highly specialized in career development, mentoring, study abroad and support of internationals seeking a career upgrade and job placement in Europe.
FAQ | Technology Consulting and Engineering Services
We are located in Austria with two Office/Campus in Donau-City, Vienna, Austria, and Erlendorf/Carinthia. Due to recent development of CoVID-19, most of our activities are shifted to online, and we only offer small face-to-face meetings with few participants.
Our team members, consultants, ad-hoc lecturers, team members, freelancers and worldwide partners are connected online.  While we offer visiting our customers on site, we suggest using online meeting tools, phone and Email. Many of our customers and partners have never visited us personally or in a face-to-face meeting. Some visit us or we visit them on a monthly basis. If desired, we are available to travel and visit you at your offices for a few days.
Gladly. We prefer to use a Mutual NDA so that our own trade secrets can be protected as well.
We do both. Depending on the scope of the project, and if the requirements are clear, we typically develop fixed price contracts. This allows you to have a defined budget with no surprises. On the other hand, the time based contracts are more appropriate for projects, with varying scope.
FAQ | Talent Sourcing, Acquisition & HR Services
FAQ | Career Acceleration, Job Placement & Services for Job Seekers
FAQ | Educational Course Contents & Syllabus
FAQ | Educational Program Fees, Discounts, Scholarships and Jobs
FAQ | Admission for PhD / Postdoc Applicants
No. At Cademix we don't offer PhD Programs. You may consider Postgraduate or Postmaster Program, or alternatively you can join the Tech Career Acceleration Program that helps you find a suitable Job or PhD position in other organizations.
Yes. Generally you need to pay the Program Fees to join a Postdoc Program. Tehcnically it is a self-funded Postdoctoral Training and Coaching Program. However there are high chances that you get employed during or after the program, for doing the projects or teaching activities.
FAQ | Travel to Europe and Visa
FAQ | Voluntary Training & Internships
References & Previous Works
Yes. Of course we can offer you the information of our previous works. While as a private organization, we are not obliged to publish all of the projects, here you can find some info of our European Projects. In addition we try to publish some of the running projects in Cademix Magazine. You can also check the list of previous events at Events.Cademix.org
According to GDPR (The European General Data Protection Regulation), we respect and protect the information of our customers and we do not share their contact info, without their permission. Our course, we try to receive Testimonials and arrange interviews with them and if they agree we will publish these info publicly. here is the link to our Testimonials, and interviews usually published in our YouTube Channel or Cademix Magazine.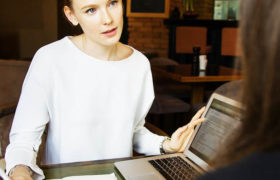 Tech Career Acceleration Program - A Training & Coaching program...
Read More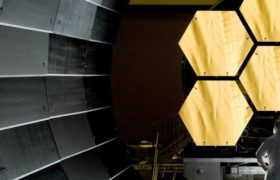 High Tech and Digital Entrepreneurship Program gives you the knowledge,...
Read More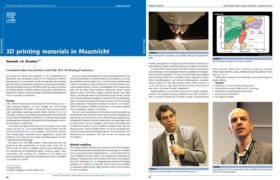 Check out what other say about us, from experiences, projects, collaboration and Testimonials about Cademix Institute of Technology and Dr. Javad Zarbakhsh.
Read More
Cademix Special offers during Corona Lock-down
For Students and Job-seekers
I think I'm lucky I would say, because I met you very early in 2016, right after two months after coming to Austria and then you guided me well. For one year, we work together. And later on, because of your support I moved to reputed car manufacturing companies, Hispano-Suiza and Magna Steyr, and also I'm getting lots of interview calls… You guided me well, like, now you should learn this and now that, so it was a step by step process as I said before if you have a nice mentor, you can go in a right direction and you can learn a lot. So, that's how I can say.

An important thing is like when you find a person who already you know going through the same situation like you came from Iran, here to study in Austria and then you establish yourself really well. So, when I came in contact with you I asked you lots of questions. Maybe I irritated you with my questions but at the end, it was that you guided me well and this is very important thing. If you find a person as a mentor. So in case you guided me well because you are you are already aware of all these situations. Everything is in your mind. Like how and how should you do this and what should you do next, and what should be your next steps. So you guided me well and that's one important thing. I'm in a good situation and because of your guidance and your directions, or let's say your mentorship.
Make an Appointment (Online or On-Site)
admission@cademix.org   |   info@cademix.org
+ 43 650 967 7080 (Phone / WhatsApp)