The Cademix Department of Management , Innovation and Entrepreneurship offers strong interdisciplinary programs in research and career development, with special focus on integration of computer aided technologies into management, Innovation and high tech entrepreneurship. The course programs are available at various levels, from graduate to Postdoc levels.
There is also the wide range of possibilities to do adjunct and sabbatical programs. Feel free to contact us and propose your ideas for collaboration and partnership.

Research Topics &Study Programs at Cademix Department of Management, Innovation & Entrepreneurship
Educational and Research Programs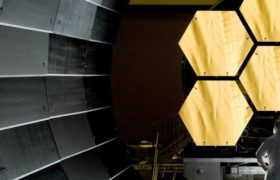 High Tech and Digital Entrepreneurship Program gives you the knowledge, skills and essential resources to make your business ideas a...
Read More
Make an Appointment (Online or On-Site)
Book a first session with Cademix President, Prof. Zarbakhsh
+ 43 650 967 7080
(Phone and WhatsApp)
+43 650 950 8452
(Phone and WhatsApp)
LinkedIn | Follow, Contact
(Visit the LinkedIn Page, Personalize Invite and send a short message)