Estimated Reading Time:
8
minutes
3D rendering allows us to render virtual scenes of realistic- photos. Rendering Virtual photo realistic Scenes goes beyond the well-known artificial renderings of decades past. In this article, we discuss various aspects of the topic with special examples. We show a scene of the Cademix virtual office.
By Shahrbanoo Rajabi, Cademix Institute of Technology
What is 3D lighting in Rendering Virtual Photo Realistic Scenes?
3D Lighting is a set of tools and strategies for simulating light in a three-dimensional computer-generated environment. In terms of detail and utility, 3D Lighting systems offer a great deal of flexibility. It is an important sub-topic of the the whole CAD and rendering industry, used in Construction and Real Estate sector.
Lighting artists can choose from a variety of light sources, effects, equipment, and techniques.
Lighting plays an important role in architectural projects and the interior design of various spaces. The way lighting and choosing the type of lamp can add to the beauty and grandeur of the interiors. Or vice versa can create a dull and even intimidating atmosphere for its users. The choice of lighting type is important.
We must be very careful in choosing the type of lamp for lighting architectural projects, suitable for any space.
Indoor lighting with artificial lights
One of the most significant parts of architecture is lighting. Because , Lighting has an impact on how we perceive space. We can perceive the volume, color, and texture of space with light. Also, We can with the help of light create contrast between texture and color in a space.
One of the most difficult aspects of design is forming spaces based on light and shadow. Sometimes the natural light is insufficient for an architectural project. So, Lighting designers have to use artificial light to improve the quality of space light.
This project for Cademix Institute of Technology designed, Lighting options in the office differ depending on the specific requirements. The area around the desk is lit by lights with direct light.
How to use artificial lighting in Rendering Virtual Photo Realistic Scenes
There are two major lighting models for interior lighting in 3D Rendering Packages. These are especially important types in Rendering Virtual Photo Realistic Scenes. First, the lighting is through the Insert lighting panel. And applying one of the three models of this panel to the model objects. Which includes inserting Omni, Spot, or IES light sources. We can put these luminous surfaces in passive mode. Passive luminous surfaces, although they do not emit light, But can be seen in a point-of-light mode in the image.
In the natural world, efficacy has the maximum value of 40 lumens. The lighting expert should not choose higher values, to prevent space from being dark. It is better to raise the ISO value of the image to reduce the darkness of space. We should not increase the amount of light or the power of light, as it might go out of the natural state. Efficacy has the maximum value of 40 lumens the parameters of natural lighting, known as global rate.
What is the light Omni
Omni lights are lights that illuminate the environment 360 degrees like ceiling lights.
In real life, all furniture and appliances have a shadow around them. We can in the interior render create this shadow with the help of light and with a power of 100 watts and an orange color.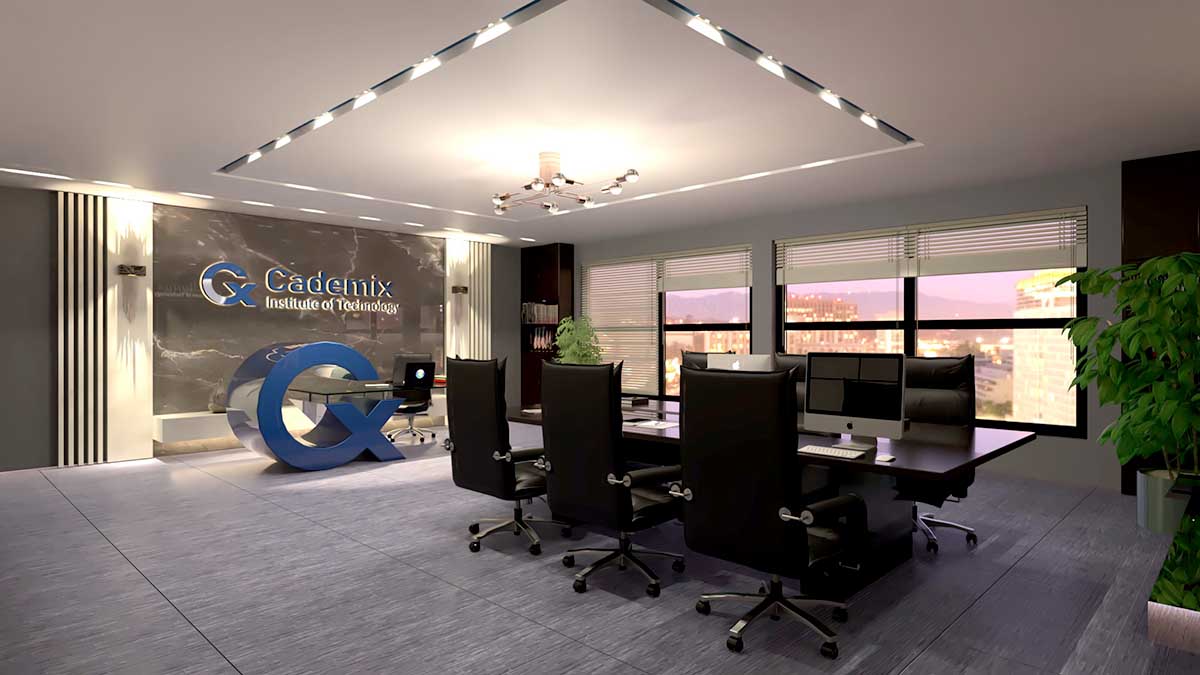 What is the Spotlights
Spotlights are made up of two cone-shaped optical auras. We can change the distance between these two auras of light. We can create a natural and soft shadow of the object on the surfaces.
The main use of these spotlights for is to focus light specifically on objects. For instance, Exhibit environments, art galleries, museums , etc…
What is the light IES in Rendering Virtual Photo Realistic Scenes
IES lights are custom lights that create different light effects on the wall depending on the light beam. And you can use any IES file and modify the parameters to match your requirements. And ,for example the sample of 20 creates very round light edge on the wall. Usually, We can indicate the intensity of light with numbers 1 or 2. And these numbers can create a more realistic light for an image.
To have a realistic rendering of the interior space. we can increase the ISO value of the Visual image.
If the IES light intensity is high, the IES light will be reflected too much in rendering. As a result, the final image will have of low quality , In other words, a high light intensity IES produces a whitening of parts of the final image.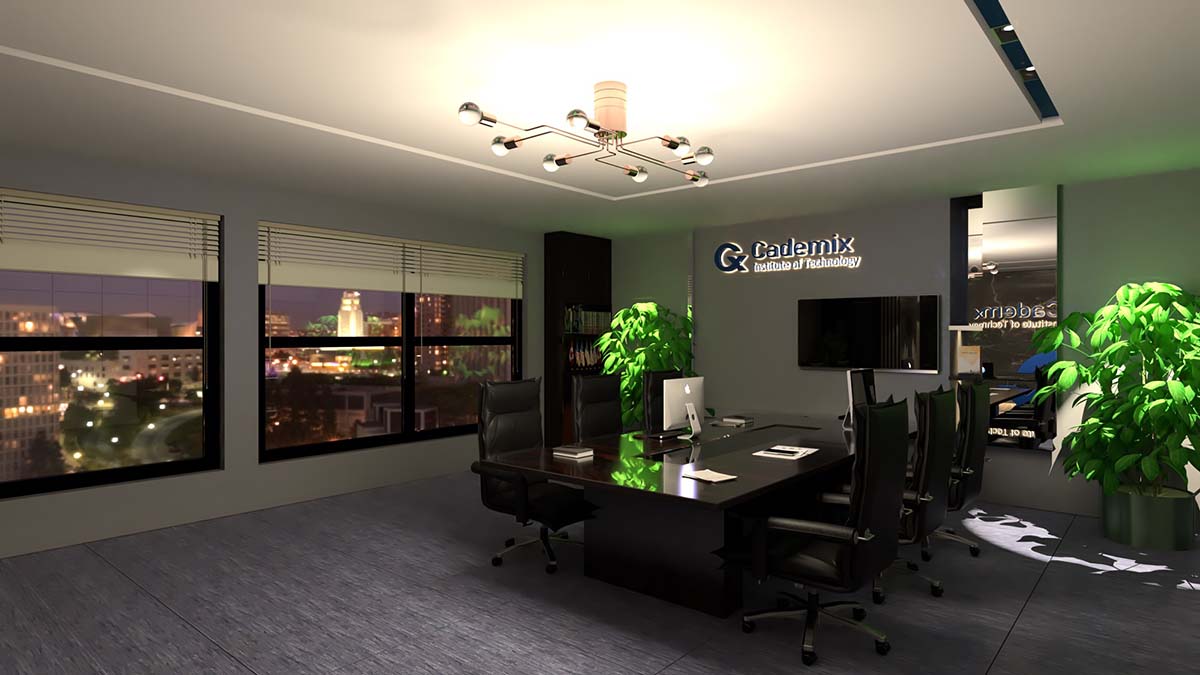 What is the light Emitter in Rendering Virtual Photo Realistic Scenes
The illumination of a light in rendering virtual scenes is done through a surface. This surface is flat and has the lowest angles. The light given to the surface can be in different types of IES with Emitter. The lights given to the surface are mesh lights or emitters. This type of lights can be passive during rendering. In conclusion, passive Emitter with a IES light helps us to see the lamp brightly. In 3D rendering , the passiveness of the some lights , creates a more realistic image , and above all, reduces the rendering speed in rendering software.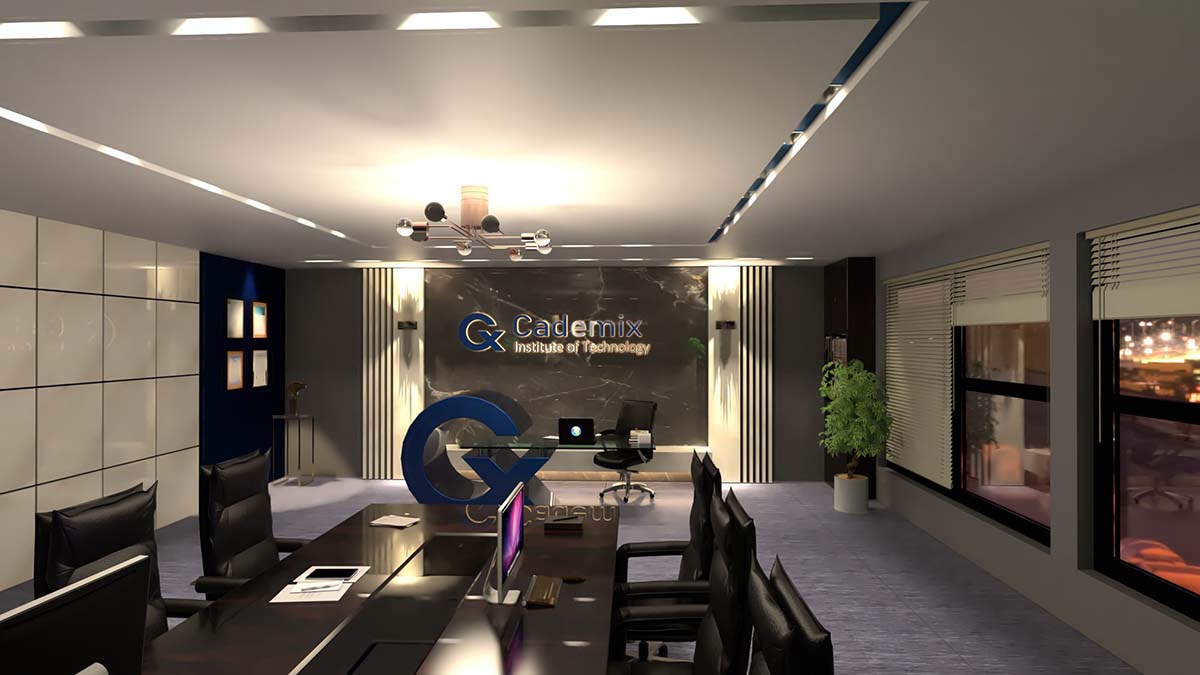 How we can use natural light in Rendering Virtual Photo Realistic Scenes
How a beautiful image is created ? The beauty emerges from a image, is actually a reflection of light. In another word, there is no concept for beauty in the dark. We can see the objects because of the reflection of light from them. Also ,light is used in interior design with other factors and concepts such as structure, spatial order, materials, color, and so on. Further, the light should play its role in design as a separate element. Moreover, one of the characteristics of natural light is its transformation at different times of the day.
How to create a real rendering of a virtual night scene? The answer is that we can to get a real rendering of an image, change the color of the night light. In the other words. In another word, it makes the night light look more natural, we place a light blue dark in the background of the image.
Many may say the interior of the building does not receive natural light at night, that's not true. In another word, in addition to the light emitted by the moon and stars at night, there are other ambient lights such as street lights and nearby buildings, all of which affect the quality of light entering the room.
What effect does natural lighting have on a room?
If natural light enters the room through the window, it affect the shape and visual quality of the equipment. In another word, the natural light saves money on electricity. Also, it's the most powerful and healthiest light that you can bring into your room. As a result, use of natural light this is a way healthy and low cost to enjoy life environment. Furthermore, natural light provides warmth and vitamin D to spaces. In short, natural light, in all seasons, makes the space more attractive and welcoming, even in the winter.
What is Sky and IBL in 3D rendering?
We can use two options Sky and IBL in 3D rendering of a visual image. First, the sky can be used to render a visual image alone or with the sun. For instance, the angle of the sun and the direction of its radiation can be changed.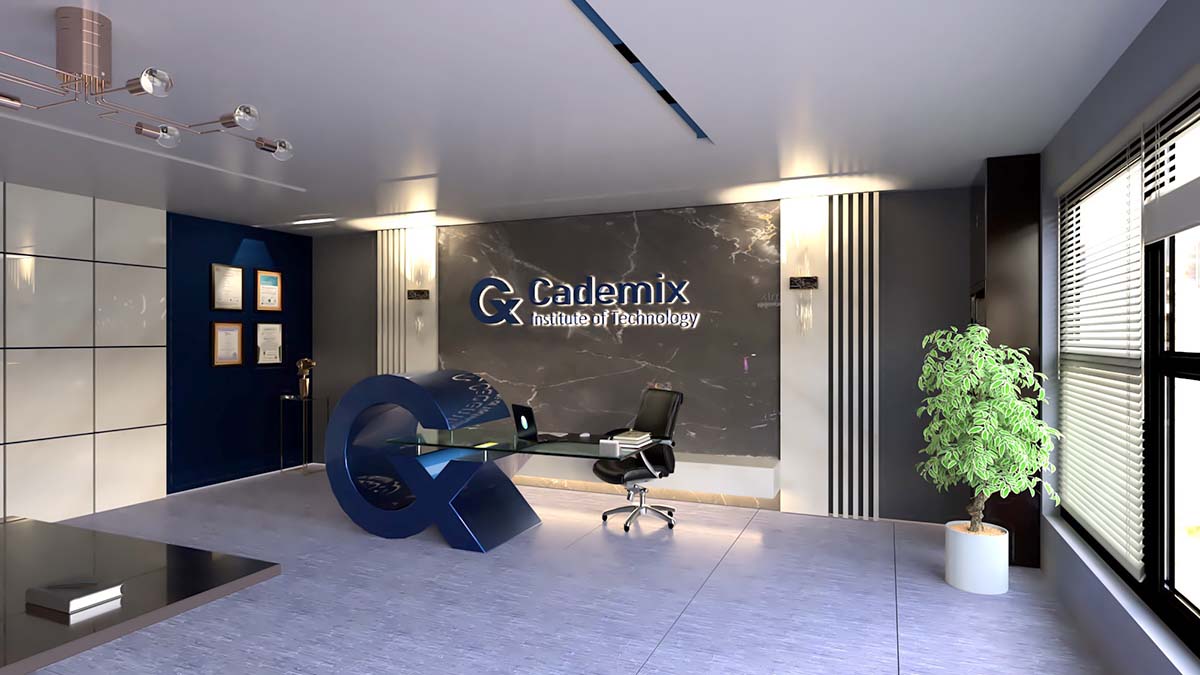 IBL is ready-made and lighting scenes for the background, which can be used alone or come with the sun. Especially, the angle of the sun and the direction of its radiation should be with the one the default sun angle.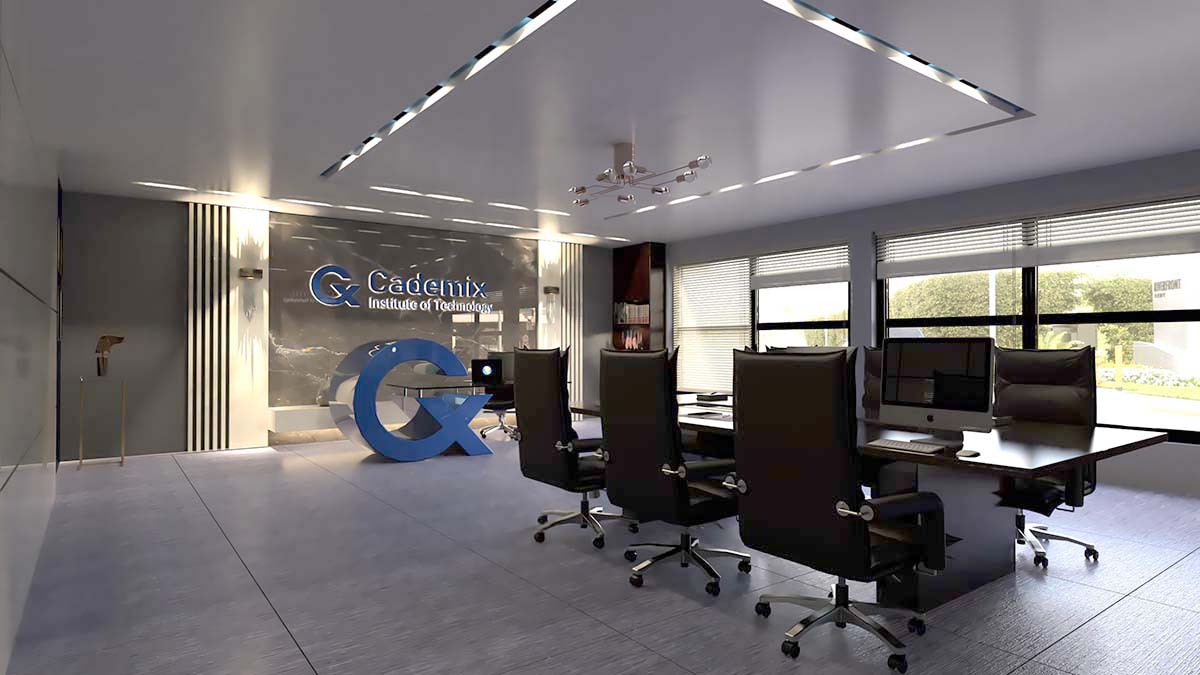 About the Author
Shahrbanoo (Shohreh) Rajabi, Associate 3D Generalist and Interior Designer at Cademix Institute of Technology, Freelance Interior and exterior Designer and 3D Artist, 3D Modeler and Animator. In addition, she is an expert in the area of Rendering Virtual Photo Realistic Scenes.
In this paragraph, general information about the Educational background and field of work of Shahrbanoo Rajabi
Shahrbanoo Rajabi received her architectural diploma from Technical High School in 2000. Afterward, she received her Associate Degree from the Faculty of Engineering in 2002. After graduating she worked in the field of architecture at private companies between the years 2002 and 2016. In Addition, she graduated with a bachelor's degree in landscape design in 2017. Furthermore, she earned a master's degree in architectural engineering in 2019. She is currently working in the field of architecture as a freelancer. She is available for new opportunities. Please feel free to contact her.
E-mails:
rajabi.shohreh77@yahoo.com
shohreh.rajabi1983@gmail.com
LinkedIn:
https://linkedin.com/in/shahrbanoo-rajabi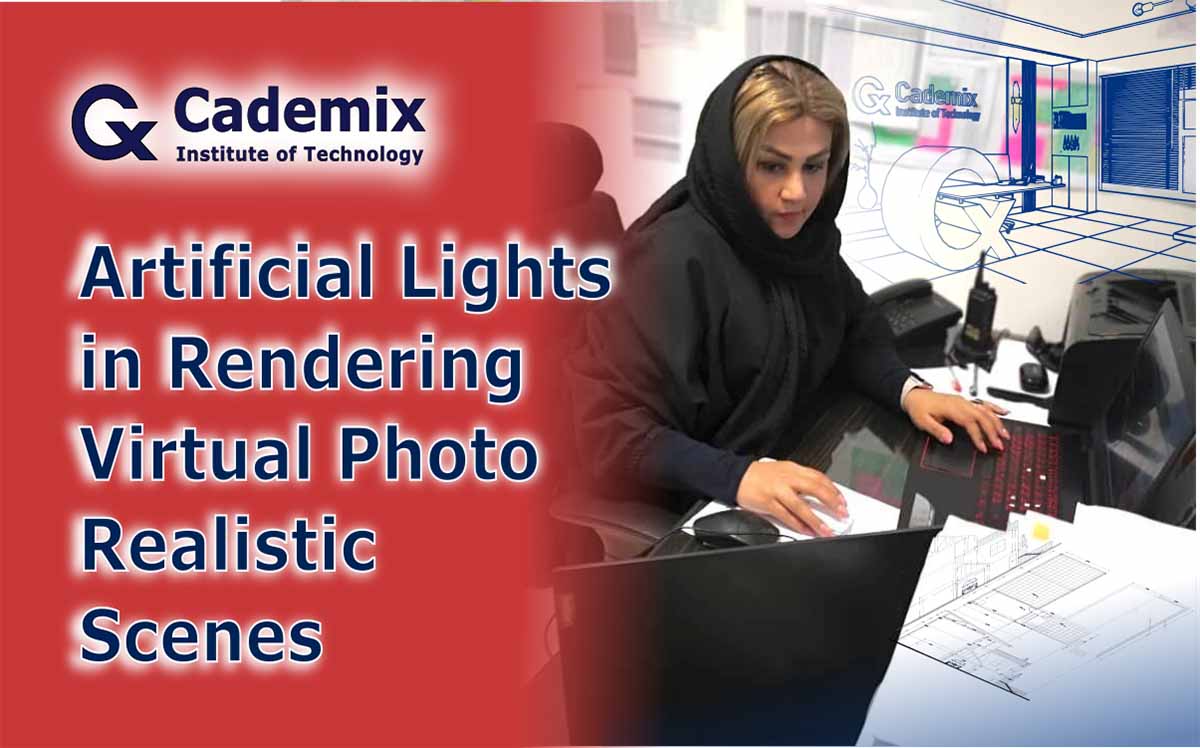 Keywords related to Rendering Virtual Photo Realistic Scenes
Virtual Scenes, 3D rendering, 3D render,3D models, 3D model, 3D software, 3D Artist, Design 3D, 3D modeling, 3Ds, 3D tools, 3D content, 3D studio, 3D computer, 3D designer, Modeling program, Software, Cad software, Free software, Autodesk, 3D modelling, 3D objects, 3D Generalist, Modeling software. Further keywords are 3D design software, 3D lighting, Lighting artists, Lighting designers, Computer aided design, Create 3D models, Sketchup, Sketches, Sketch, Renderer, Real rendering, Realistic- photos, Realistic light.
Focus light, Light effects, Visualization, Visualize, Visual image, Visual quality, Virtual office, Design software, Drawings, Prototyping, Prototypes, Architects, Architectural design, Exterior Designer, Interior Designer, Indoor lighting, To design. In addition, we can mention Design process, Photorealistic, Viewer, Geometric, Geometry, Meshes, Meshes light, Virtual image, Virtual Scenes, Natural light, Night light, Lighting scenes, Direct light, Auras of light, Custom lights, IES lights, Spotlights, light Omni, Passive emitter, Lamp, Artificial lighting, Textures, Materials, Color, Effect, Reflection of light, Intensity of light, Concepts, Surfaces.
3DS max, Free 3D, AutoCAD, 3d modeling software, Intuitive, 3d cad, Animation software, Solidworks, Blender, Maya, Photoshop, 3d Studio max, Zbrush, Cinema 4D, Parametric. In addition, we should mention the Workflows, Inventor, , 3d-animation, 3d graphics, 3d modelling software, Lightwave, 3d graphic, Wireframe, Studio max, 3d cad software, Texturing, Ray Tracing.