Selecting Talent for Fit
 Attracting and selecting qualified talent is the critical first step in the talent management cycle. In order to attract the appropriate applicants and select the candidate with the best fit, you must first identify the required competencies for success. Our consultants can help you clearly define your position's performance expectations, identify critical competencies your candidates should possess, and develop success predictors. Together we will also incorporate your  organizational culture / values and coworker characteristics / personalities, that have a huge impact the applicant's fit. Learn more about the human side of selection and find the talent you need today.
Retention & Development
We help our clients retain productive employees with talent management solutions tailored to their specific organizational circumstances. We develop in-placement and redeployment programs, workplace engagement surveys, executive coaching and competency assessments. Our consultants are highly skilled in assisting organizations to identify employees' pain points, design career development programs and reduce burnout – keys to retaining talent. Learn more about developing talent to thrive with our customized organization program, Create Your Career Consulting Service.
You can't wait forever to get the right employee.
But you can outsource the job to the right people.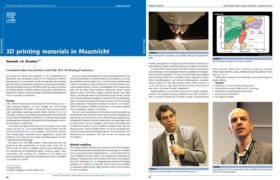 Check out what other say about us, from experiences, projects, collaboration and Testimonials about Cademix Institute of Technology and Dr. Javad Zarbakhsh.
Read More
Cademix Special offers during Corona Lock-down
For Students and Job-seekers
Make an Appointment (Online or On-Site)
admission@cademix.org   |   info@cademix.org
+ 43 650 967 7080 (Phone / WhatsApp)