Estimated Reading Time:
3
minutes
Cademix Class Rooms
Cademix has very small Classroom / Meeting Rooms, typically we expect up to 40 participant for an event. Minimum number of participant is 1, since we offer lots of personalized and customized courses and meetings for individuals.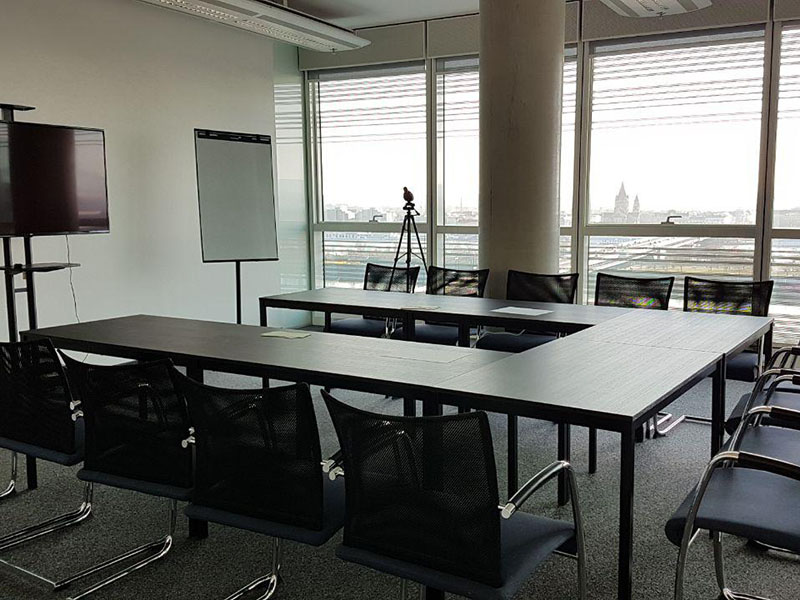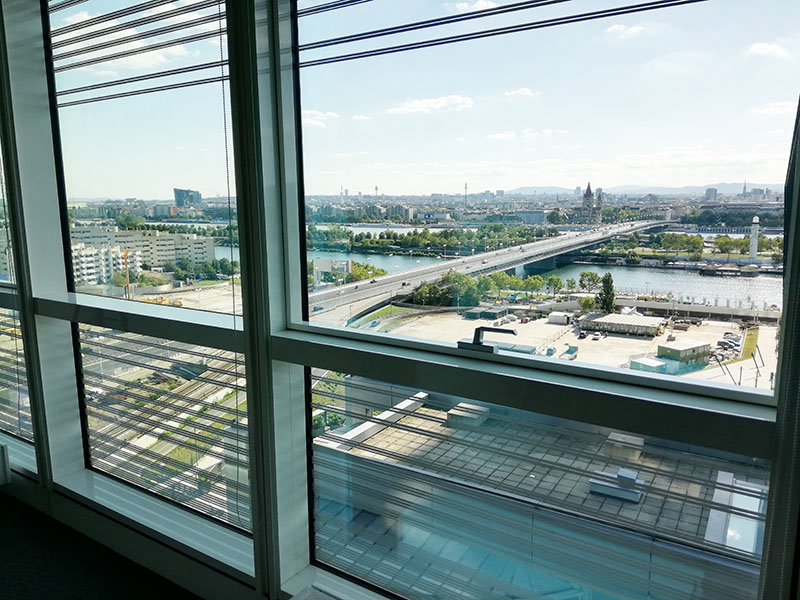 View on the City
It's very inspiring to have a top view on the best City of the World, Vienna and the Danube. It's always nice to see how the Technology, Life and Culture coexist.
Multicultural Center of Europe
Most probably, no where in Europe, you can find such a multicultural diversity. While most of people in the neighborhood of Vienna International Center speak English or German, you will find it amazing that the pedestrian areas are full of people speaking many other languages.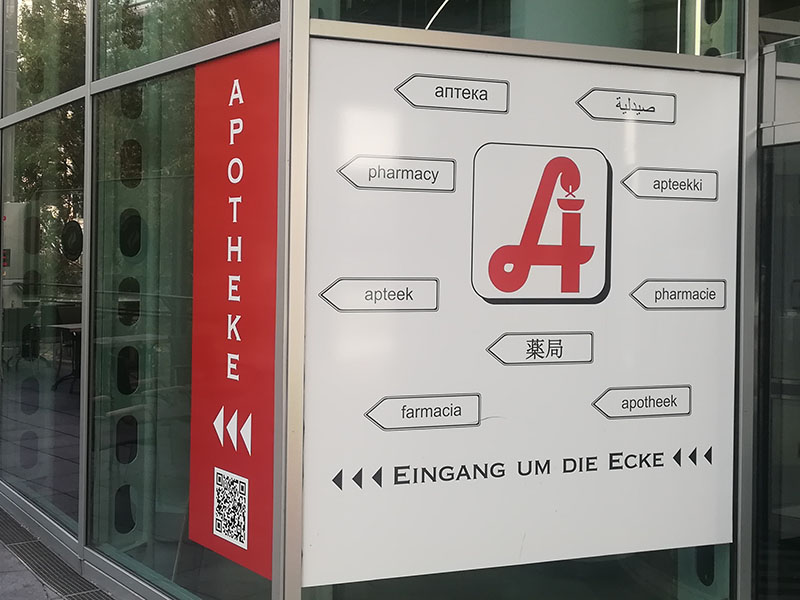 Our Lobby and View on United Nation
The Vienna International Center and the United Nations Office is just within a walking distance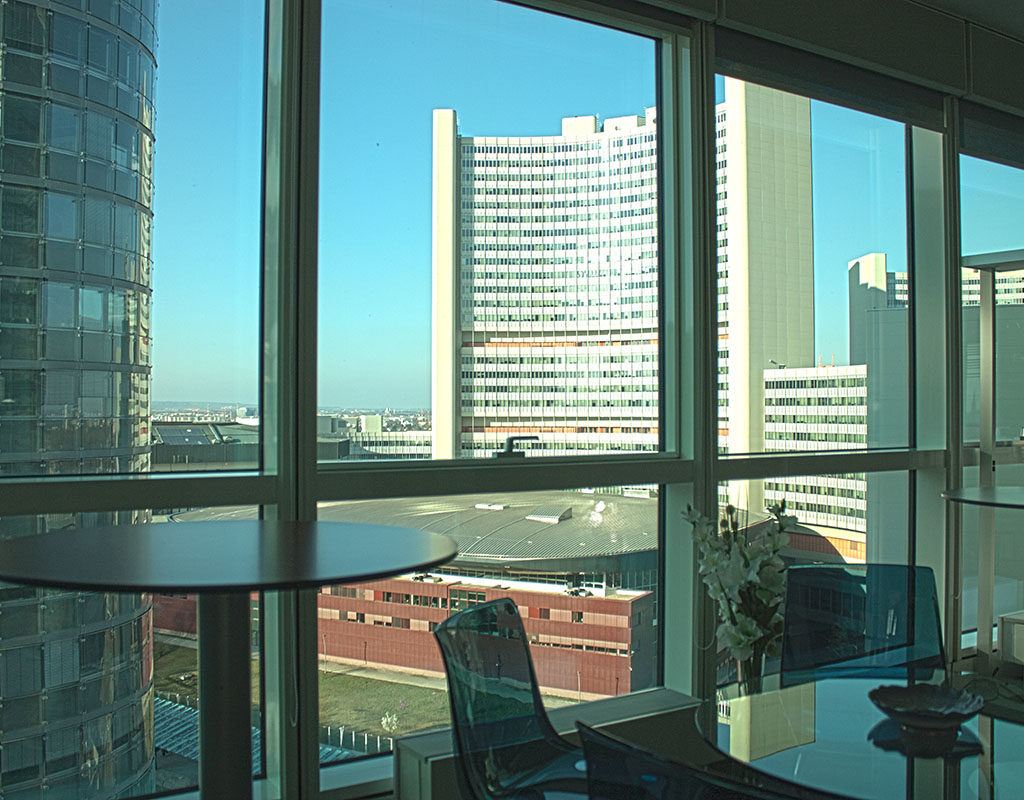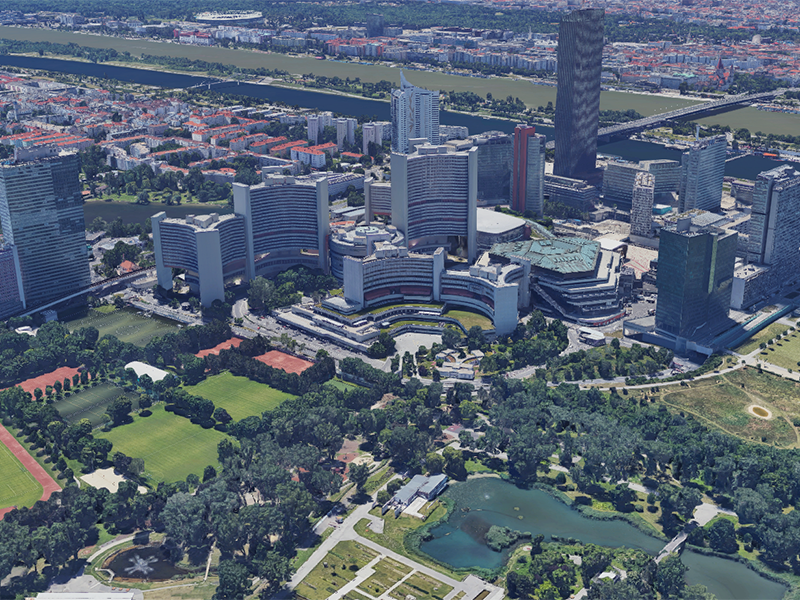 Neighborhood
The neighborhood of Donaustadt (Danube City) in Vienna is a mixture of high tech Buildings, science and technology park, international organizations and more important lot of green areas including lakes, riverside and recreational areas.
While there are more than ten sky scrapper are in the neighborhood, you can find supermarkets, lakes, swimming beach, and various sport centers, within a walking distance.
Tech Gate Vienna
Cademix Main Office is located in Tech Gate Vienna. It is a Science and Technology Park and hosts lots of tech companies.
In the Photo, you also see the "DC Tower", the tallest Skyscrapper in Austria, that is just within a walking distance.
Every week, there are lots of parallel business meeting and conferences in the neighborhood, some of them for free,  and it is a great chance to get into contact with international partners from various business sectors.