Estimated Reading Time:
4
minutes
Cademix Institute of Technology is the premier and personalized Education, Research and Innovation Institute in the Heart of Europe. Our Mission is to make High Tech Knowledge accessible to every one. The focus of Cademix is on Computer Aided Design, Engineering, Manufacturing, mixed Media. As a result, the Cademix offers wide range of multidisciplinary educational and career acceleration programs in Science, Engineering, Management, Entrepreneurship and Digital Art.
Cademix is planned to fill the gap between Academia and Industries. Therefore it covers specific technologies and cultural adaptation required in Europe. The Cademix Career Acceleration Programs run parallel to the vocational and certified programs. Further, it aim toward upgrading and accelerating the skill set of the graduates, and post-graduate students toward the most In-Demand, and highly paid positions in industry.
6 Business Sectors in One
Welcome to Cademix Institute of Technology; A Consortium of 6 business sectors related to High Tech and Computer Aided Design, Engineering, Manufacturing, mixed Media.
Cademix Business Sectors explained in 2 minutes
Cademix is a Research Development and Innovation Institute, offers an open and full innovation cycle in the field of Computer-Aided Technologies. So what is an open and full innovation cycle? Here's a good definition: The research is the transformation of money into knowledge. The innovation is however the transformation of knowledge into money.
It starts with the education, career development, resource investment, and continues to R&D. The first half cycle usually results in scientific publications and skilled engineers. That's the focus range of most traditional universities.
Innovation is the second half cycle, and it's more relevant to the society. It starts with the innovation based on the available knowledge. Then it goes to the product development and engineering services, followed by marketing and sale. Once the sale is done, the cycle is complete, and the system is financially sustainable.
These define our major business sectors. Our Education Departments and Research groups offer personalized pathways required in industry. They work with our Career Development Center that offers tech career acceleration programs.
Cademix Departments
The departments of Physics, and ICT and Engineering provide expertise in high tech fields including computer simulation, 3D printing, AI, IoT, Machine Learning and Industry 4.0. The department of Digital art, covers topics related to computer aided design, video production, digital art and multimedia. And the department of Management Innovation and Entrepreneurship covers the leadership, technology management, team and business development fields.
On the Innovation side, we have the Engineering Service Consulting, and the digital Marketing Services, which work closely with our Animation Studios and offer the complete pipeline for video production. While each of sectors is critical to the complete cycle, they offer b2b and b2c services, and also open to international partnerships. All together, we cover most of the fields related to Computer Aided Design, Engineering, Manufacturing and Mix Multimedia.
Related Keywords
Mentors, Mentoring, Graduates, A mentor, Advisor, Mentorship, Career-Development, Career Goals, Business Strategy, business consulting, Entrepreneurs, Majors, Counselor, Connect with, Internships, Graduate-school, Hands-on, job-oriented, Entrepreneurship, Career center, Pathways, job seekers, Entrepreneurial, Sponsors, Job-search, Recruiter, New career, Advisors, Career path, One-on-one, Advising, Find your, Career-planning, Career exploration, Career resources
Career upgrade, Career services, Interviewing, Co-founder, Part-time, Artificial-intelligence, Upcoming events, group coaching, internship, career paths, for job, fair, career fair, Career counselor, career options, fairs, Career plan, career info, information, Cover letter

Recruiting, job opportunities, business assessments, matchmaking, Career management, career assessment, matching,
Handshake, upgrade, Career counseling, career change, personalized, Europe, German, Austria, Resumes
 
Online internships, Online career, lab at home, success mentor, Resume and cover letter, legal support, Career advisor, salary,  Career advisors, Career coach, 
Mock, For jobs, career fairs, Career information, job market, business sectors, Occupation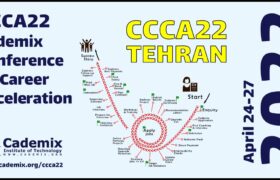 Estimated Reading Time: 5 minutes کنفرانس CCCA22، شتابدهنده کدمیکس کریر 2022، رویدادی است که با هدف گرد هم آوردن فارغ...
Read More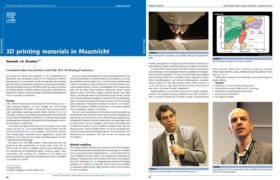 Estimated Reading Time: 21 minutes References: Check out what other say about us, from experiences, projects, collaboration and Testimonials about Cademix Institute...
Read More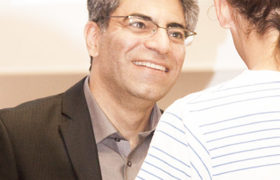 Estimated Reading Time: 3 minutes Meet the Cademix President Office, and learn about the overall Goal, Strategies and Values we follow at...
Read More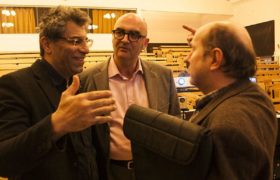 Estimated Reading Time: 24 minutes FAQ - Here you can find the answer to the frequently asked questions. Cademix Admission, Sourcing Service,...
Read More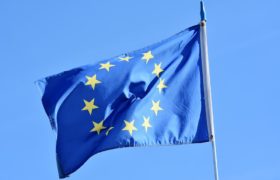 Estimated Reading Time: 4 minutes Check out some of our partnerships in Europe, and see how we directly connect to 300+ partners...
Read More
Cademix Special offers during Corona Lock-down
For Students and Job-seekers
I think I'm lucky I would say, because I met you very early in 2016, right after two months after coming to Austria and then you guided me well. For one year, we work together. And later on, because of your support I moved to reputed car manufacturing companies, Hispano-Suiza and Magna Steyr, and also I'm getting lots of interview calls… You guided me well, like, now you should learn this and now that, so it was a step by step process as I said before if you have a nice mentor, you can go in a right direction and you can learn a lot. So, that's how I can say.

An important thing is like when you find a person who already you know going through the same situation like you came from Iran, here to study in Austria and then you establish yourself really well. So, when I came in contact with you I asked you lots of questions. Maybe I irritated you with my questions but at the end, it was that you guided me well and this is very important thing. If you find a person as a mentor. So in case you guided me well because you are you are already aware of all these situations. Everything is in your mind. Like how and how should you do this and what should you do next, and what should be your next steps. So you guided me well and that's one important thing. I'm in a good situation and because of your guidance and your directions, or let's say your mentorship.
Make an Appointment (Online or On-Site)
admission@cademix.org   |   info@cademix.org
+ 43 650 967 7080 (Phone / WhatsApp)