Seat belts are the most effective safety equipment that has saved many lives since its invention. Explaining the safety equipment to the children and changing it into the child-friend device is an old challenge for designers during the history. Now, it is time to make a new "buckle for children". In this article we will present a modification on side-release buckle to make it more acceptable for children. By Rouhollah Salemi, Cademix Institute of Technology.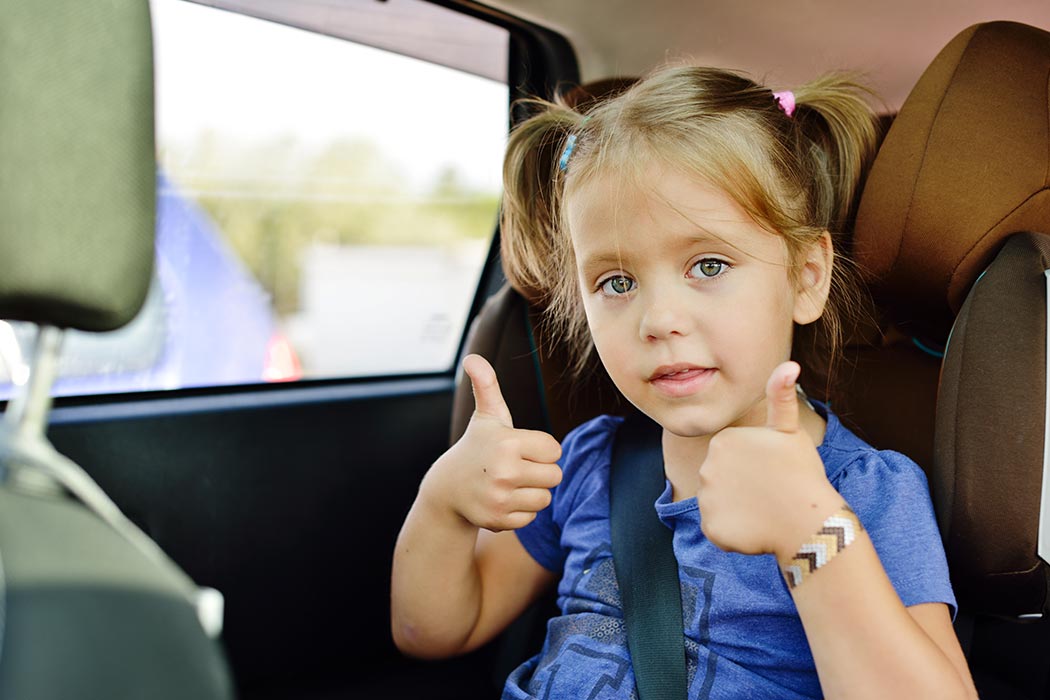 Introduction
Imagine you are on a long car trip. Your kids are not happy with seat belts or even they are suffering from buckle-phobia or fear of closed space (Claustrophobia). They scream and don't want to stay in their seats. Moreover, you must make sure children always properly buckled in the back seat during the trip. So, It would be a great opportunity to devise a plan to reduce these fears. Also, we have to create a friendly relation between children and safety equipment such as seat belt specially buckles. During Cademix acceleration program, we discussed several concepts to modify safety belts. This article, will present how to improve the snap-fit or side-release buckle design in favor of children's interest. We want to make them feel comfortable in the car seats.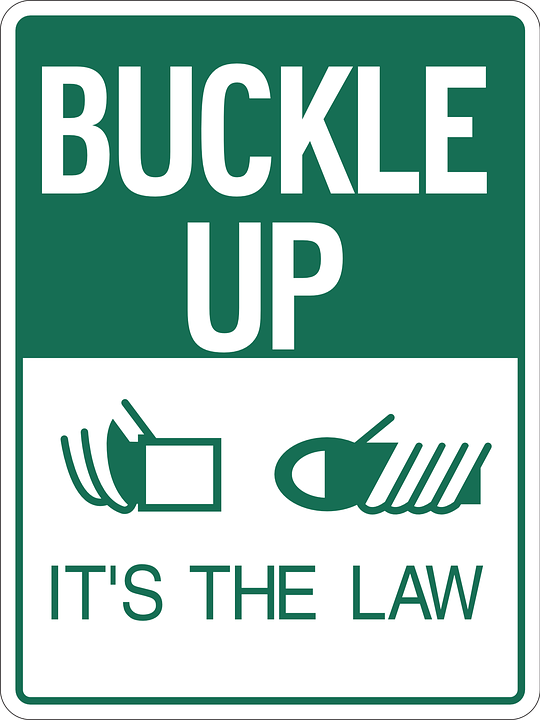 What is the buckle
Buckle is a device used for fastening two loose ends. One end attached to it and the other held by a catch in a secure but adjustable manner. Throughout the history buckles are made of different materials such as pearl, wood, leather, glass. During the ages, base frame of buckle comes in different shapes and sizes. Historical evidence shown that the first buckles were made out of bronze for their strength and durability for military usage. The oldest Roman buckles are of a simple "D" shaped frame. In this shape the prong or tongue extends from one side to the other. Buckles are still using today as before. They are one of the most reliable means of securing.
Types of buckle
Buckles have 32 different types. They also differentiated by the material type including brass, metal, plastic, military metal and wire buckles. The particular application is another method of sorting of buckles. For example, suspender, shoe, luggage, linesmen safety, hat and cap, clothing, and more. With the advent of plastic, the chemical industry saw a great expansion where Celluloid and other plastics such as Casein and Bakelite formed the basis of the buckle-making industry. Many thermoplastics such as nylon are now used in snap-fit or side-release buckles for a wide variety of applications.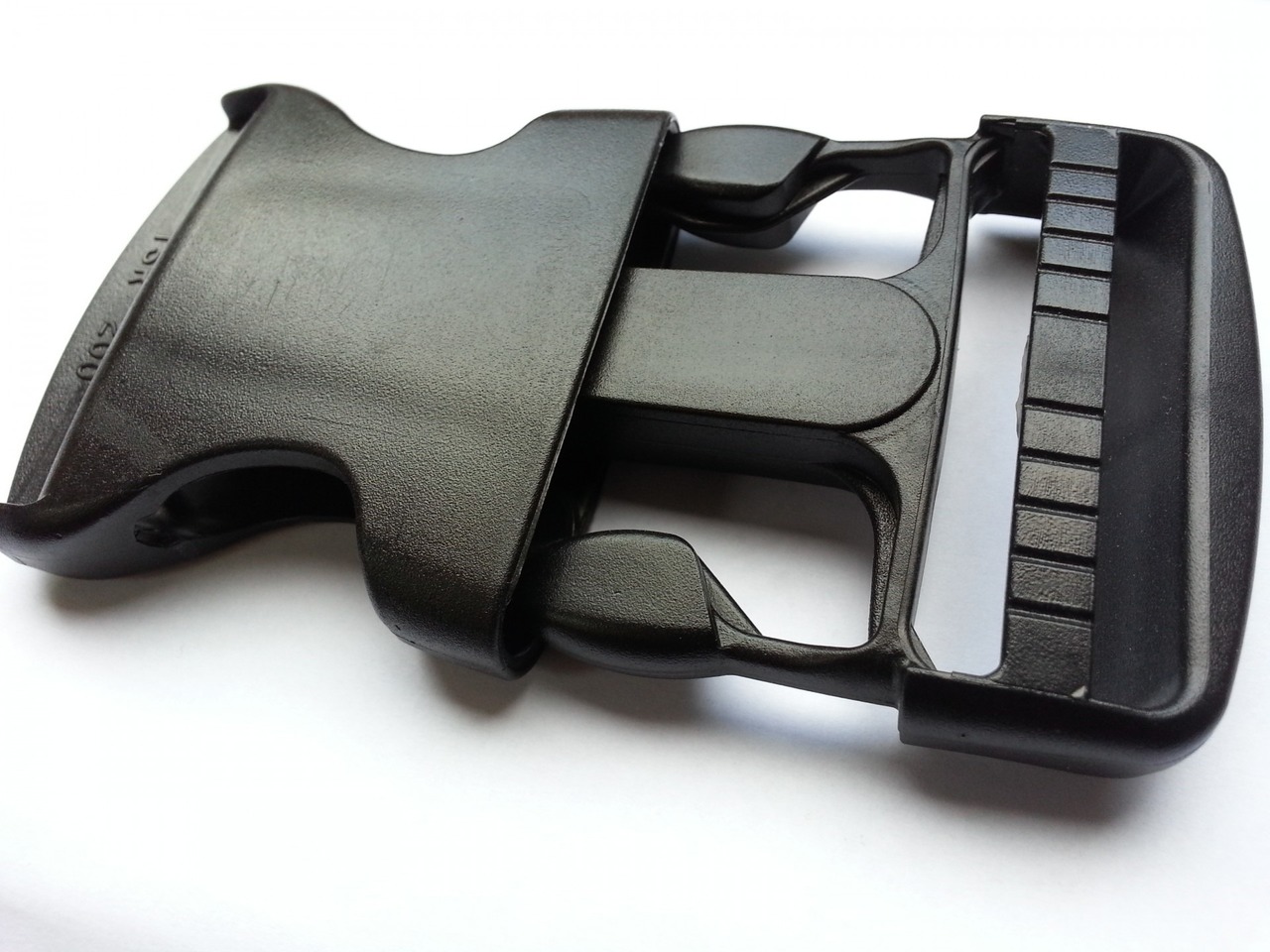 In the following paragraphs, we will examine the side-release buckle structure, the most common buckle used for holding children in the seats. Two conceptual designs to improve the buckle will be introduced. These efforts trying to make children feel comfortable when wearing seat belts. Finally, we simulate and implement one of those concepts in 3D modeling.
Concept design
Concepts are the central ideas that drive product design and describe using a collection of sketches, images, and written explanations. These ensure that designers and later developers are well on their way to the entire creative process. Therefore, they launch products that add value to their target audience. As mentioned earlier, defining and implementing the buckle for children is very difficult for parents. Because the children could not accept the buckle and its movement restrictions. Considering this issue, we have decided to devise a friendly relation between children and safety devices. Then turning fears and limitations into the sweet moments during car journey. Here are two conceptual designs.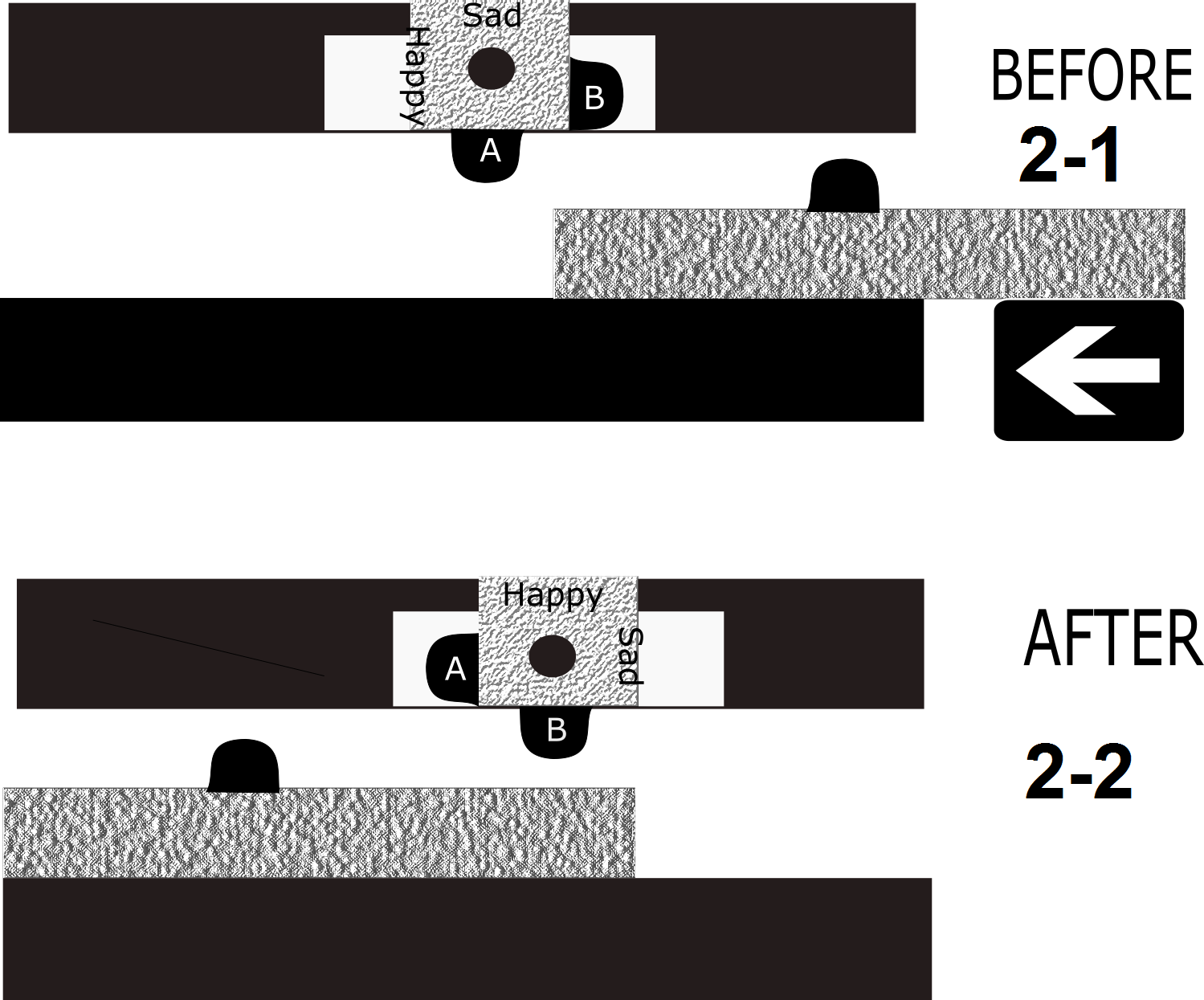 First concept design-Rotating figures
As said before, the chosen pattern to create buckles for children was side-release buckle. In Fig.1, we can see the general design of the buckle consists of two main parts, male and female. When the male part enters, buckle closes or locked and it opens or released while male come out of the female part. Fig.2, shows the first conceptual design-rotating figures. This conceptual design illustrates that there is a rotating piece in the female part of the buckle. Beside that,we have designed two happy and sad faces on the two sides of this rotating part. They have set on the perpendicular position to each other.
When the male part stays out of the female part, sad face appears on the upper surface of the buckle. See FIG 2-1. After entering the male part into the female, the bulging piece on the male pushes the rotating part to a new position. Therefore, the happy face comes up to the upper surface and declares that the buckle is locked. FIG 2-2.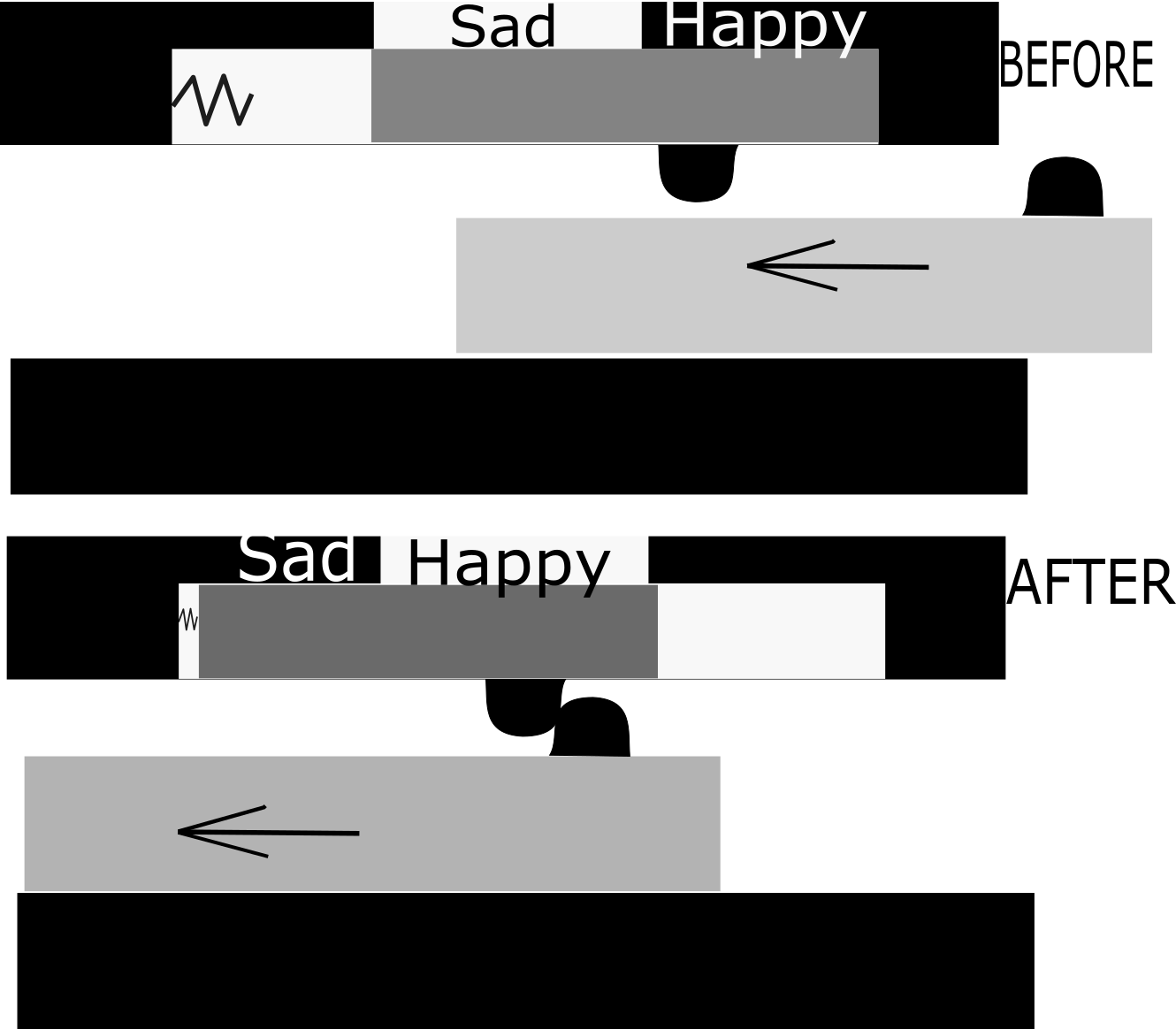 Second concept design-Sliding faces
The second conceptual figure is demonstrating the sliding design. As you were familiar with the previous concept, this one also has two parts. Happy and sad figures mounted on the sliding piece inside the female part. When the male part moves for locking the buckle, bulging piece on the male pushes the sliding part inside the female. Consequently, the spring at the end of the rail will compress, See FIG 3. Therefore, faces change from sad to happy and buckle locks. After that, when the user tries to release the buckle, the compressed spring will help to return the sliding part to the previous step. It can also help the male part of the buckle to exit quickly.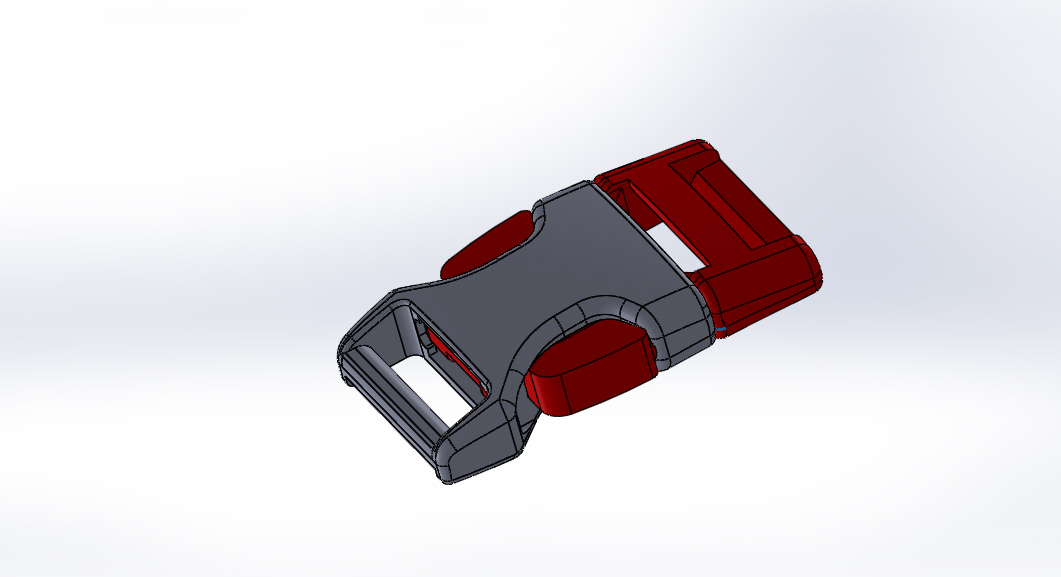 3D modeling and simulating
Designers can use such concepts to design a safety device with a friendly atmosphere for children. They also can learn how to utilize this safety equipment. After so many hours of discussion, a CAD modeler used to create a 3D model of rotating part. There are several FEM and CAD software programs which are able to make 3D model. For example, SOLID WORKS, Abacus, CATIA, Ansys, and Sim-scale. see FIG 5. We have devised four steps to make the "buckle for children". Let's see these steps.
First of all, we started to create male and female parts of the side-release buckle by using CAD modeler. The next and important stage was to modify each parts to new ones, See Fig. 6a and b. To make a rotating piece in the female part we've designed a rectangular cube with different features, see FIG 6c. In This stage we created a bulging piece to force the same pieces on the female part to rotate. All dimensions must be precise. Therefore, the locking and releasing procedure will be done perfectly.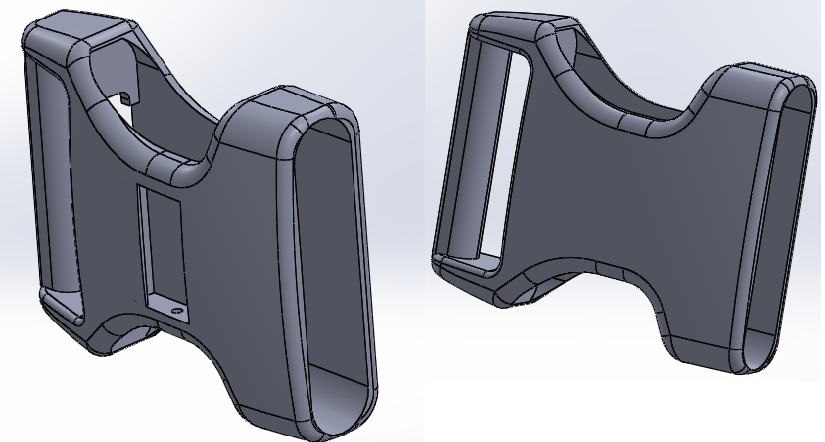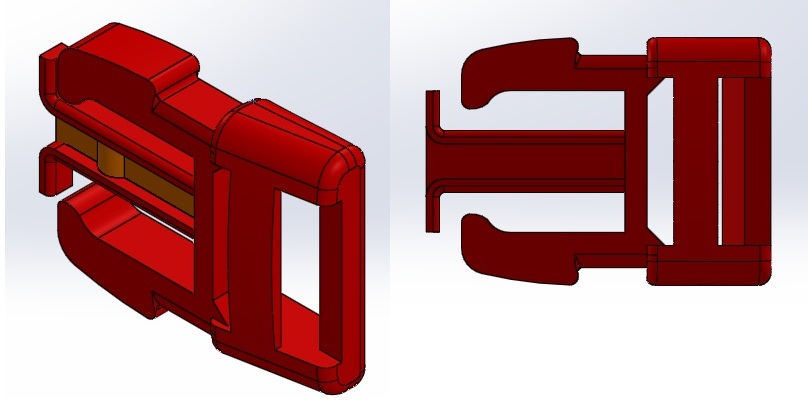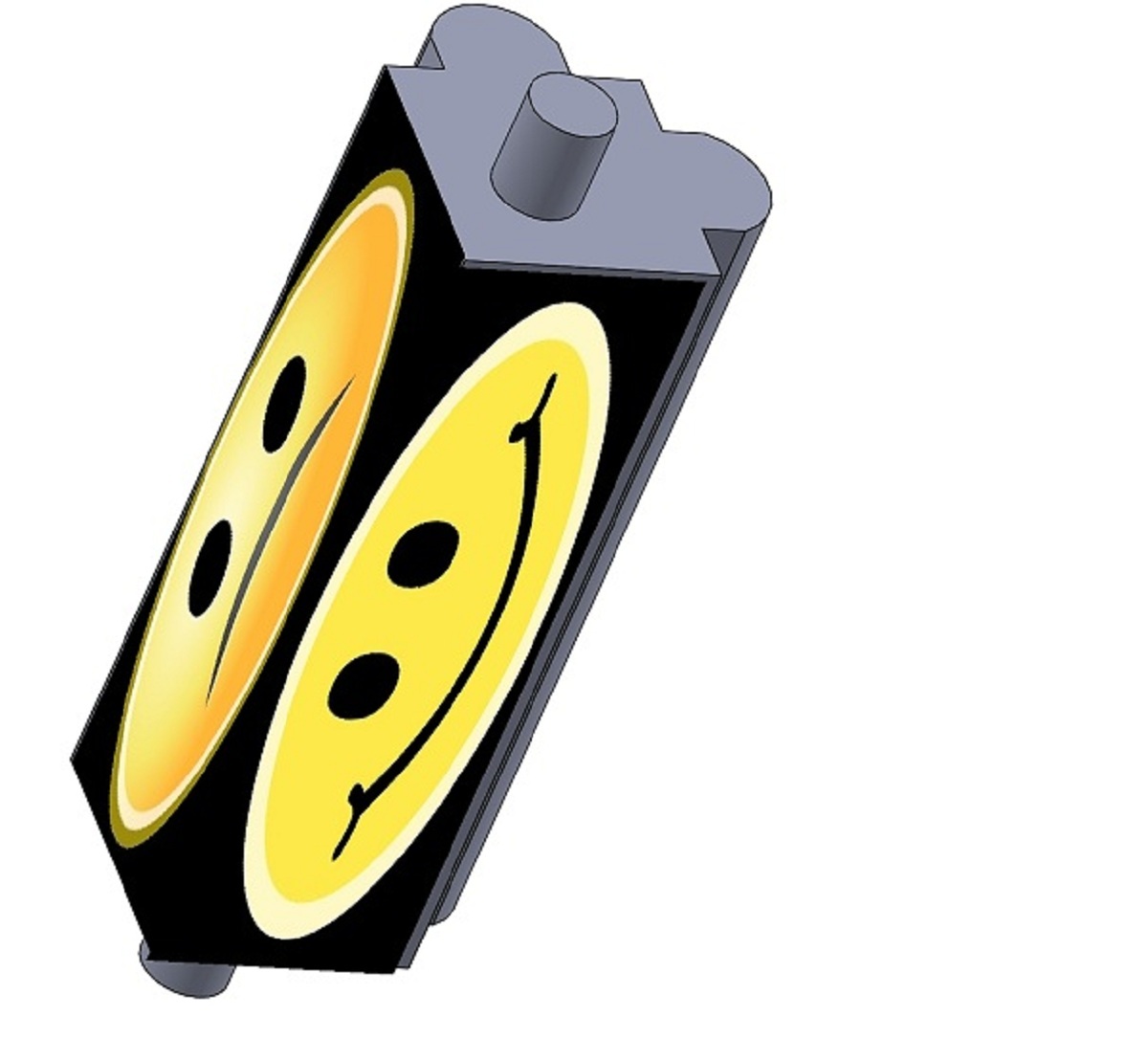 If manufacturers want to convey the safety rules to the kids, it is recommend to use the popular comic or cartoon faces. They can attach the popular happy and sad or even angry faces on the sides of the rotating cube. Other two bulging pieces should be located on the opposite sides to supply the rotation. Then, after 3D modelling the new concept, simulation will come.
Simulation
The last stage of this project is to simulate the first concept. To simplify the simulation we extracted the middle section of the male part to make the simulation visible. Then, we recorded the related document in picture and short video. Following pictures show the rotation of figures before and after locking situation which we described in concept design paragraph. FIG 7& 8 .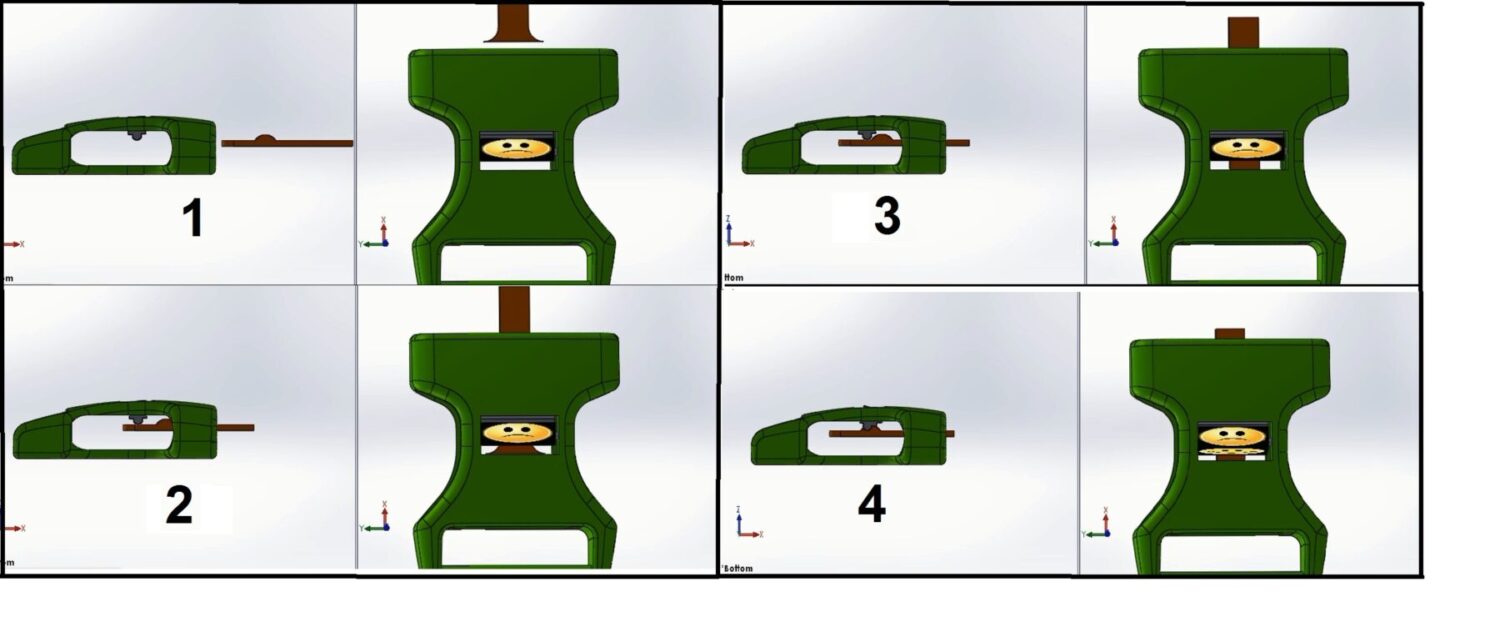 FIG. 7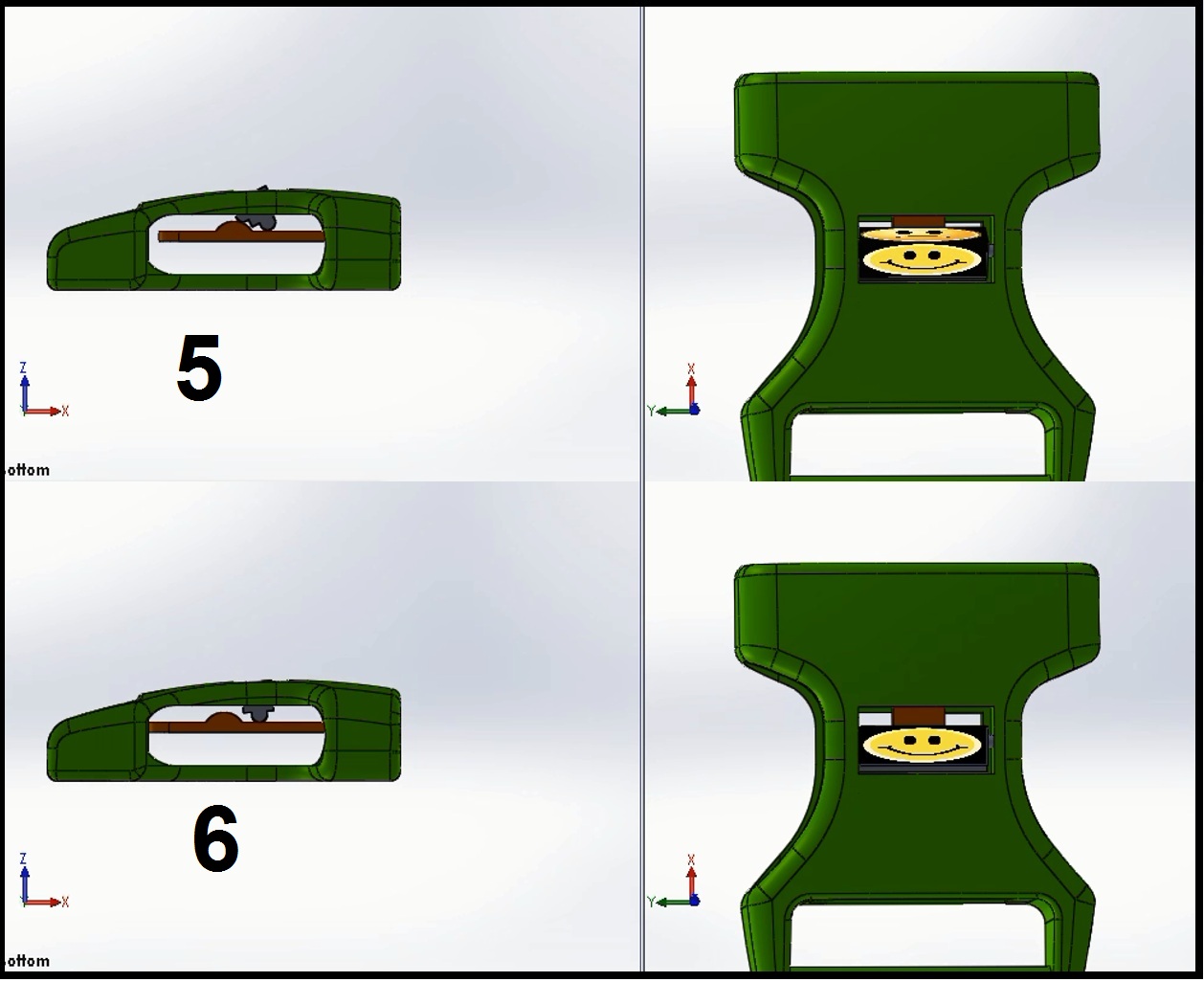 Future works
There are many ways to motivate the children to learn safety regulations. For further designs and modification of buckle, we suggest musical buckle for children, though it needs complex electronic sensing.
Conclusion
Defining safety equipment and turning it into the child's hobby has been a challenge for designers throughout the history. Designers and developers are very interested in finding a way to describe safety regulations to children. In this article, we have shown a modification of a buckle to make it acceptable, safe and interesting for children. Here we used several computer aided techniques and made a modification to an existing buckle design. Further we have presented a simulation how such concept work in practice. Also, we offer a step by step details to show the methods, so that the readers can possibly repeat and verify the whole procedure.
Keyword related
seat belt, car companies, automotive, safety equipment, buckle, children's hobby, 3D, CAD, CAM, design. ansys, solid works, revit, Matlab, Catia, sim scale, abacus, auto cad, analysis, solid modeling, Drafting. prototype, invention, computer aided design, sketch, Engineering, mechanical engineering, rendering. modeling software,simulation geometric, three dimensional, future buckles, sold parts, moving part. industrial design, manufacturing, 3d sketch, visualize, product-development, industrial design, cad-cam. drafter. Further Keywords are tutorial,design cad, cam program, dimension, cad-system, parametric design. parametric modeling, invention, design technology, 3d printer,2d, inkscape pic, paint, cad files, finite, CNC.
More keywords are Finite element, factory, engineering, aerospace, ship traveling, dwg, CAD tools, triz. fabrication, kid, children, toy, comics, fun, technical drawing, car industry, cad models, automation industry. industry-standard, engineering concept, musical toy, applied science, car crash, automation designer. cad engineer, meshes, assemblies, …
About the Author
Rouhollah Salemi is a Master of Mechanical engineering from the Shahid Chamran University of Ahvaz (Jundi Shapur). He is also an industrial expert in the field of Oil and Gas and a member of Cademix Career Autopilot. Please feel free to contact him for further inquiries or new opportunities.
Email: Rouhollahsalemi@gmail.com
Phone and Whats-app number: +989359707336
LinkedIn:linkedin.com/in/rouhollah-salemi