Estimated Reading Time:
6
minutes

In this article, we explain how to repair and maintain concrete floors of production halls. As a result of such maintenance steps, the concrete floors have longer life. Furthermore it has the advantage that the transportation equipment and the logistics work more efficiently.
(Repair a concrete floor) is a way to better understand concrete.
By: Mohammadreza Beizaee, Cademix institute of Technology
Introduction
There are various reasons and types of cracks happening in the architectures. For instance, they happen due to dynamic pressures, heavy traffic load, earthquake, improper mixing of concrete, improper infrastructure and so on. It is very important to maintain and repair them as soon as possible. Otherwise the whole structure is completely in the risk of damage. If we ignore the existing cracks, they will get more damaged and the harm will become more severe.
We specifically use concrete floors in factories, where we have the pathways for transportation of the robots. Some robots need a very smooth surface. These robots, like TecnoFerrari TGVs, may damage if there is a crack on the concrete surface. So in the following paragraphs we explain the method of concrete repair.
When does concrete break down?
Concrete is one of most the hardest synthetic materials, however in fact concrete has its weaknesses. The exposure of the material to different climates can all lead to deterioration. Corrosion of steel reinforcement is probably the most common form of deterioration in cold weather and is one of the worst. Over time, humidity causes more damage to the armatures.
Another cause of concrete failure is water penetration. When the temperature rises, the ice melts. This water enters the cracks and gradually increases the cracks. So when we repair the cracks, we stop the cracks from spreading further.

For instance we can present the following three major causes:
Dynamic pressure
Strike
Acid and Water
Sulfate attack usually occurs when concrete is exposed to water with a high percentage of sulfates. On the contrary, with the research and development, we can better save our investment. With regular services and regular visits, concrete is better preserved.

Concrete failure detection methods
As the concrete cracks is visible, a regular inspections can discover early fractures in reinforced concrete structures. We use the technical phrase Visual Test (VT), because it is visible to the eye.
The first cracks that occur in concrete can be seen with our own eyes. Unfortunately, the cracks that occur below the surface are not visible. We can detect underlying cracks using ultrasonic waves analysis. This way, cracks that are not yet visible can be detected.

In these circumstances, diffuse ultrasonic waves can be made by applying an excitation, permitting numerous reflections to happen and propagating in a comparative diffuse wave within the structure. The challenge related to diffused waves is the complexity of the waveforms, since it permits numerous modes, as the structure can reflect specific modes. Typical frequency range used for ultrasonic control in concrete is between 20 and 400kHz. We should consider that the required frequency varies as we analyze the cracks in the Floor, walls or larger structures. In addition, each manufacturer of the ultrasonic detection system have their own specification and standards.

With the initial diagnosis of cracks, we can begin the floor repair phase. Of course, this method may take a long time because the amount and number of cracks must be well studied. Cracks is a sign that we notice that the concrete is deteriorating.
Concrete repair materials are:
Special mortar – Special and expandable concrete – Grout – Epoxy – Epoxy resin and …
Of course, each of these materials is used in its own place, which is done with the opinion of an expert.
Execution methods and
Introducing an example of a real industrial project:
Here we describe six major steps to perform a complete concrete repair. Firstly, the correct identification of concrete cracks.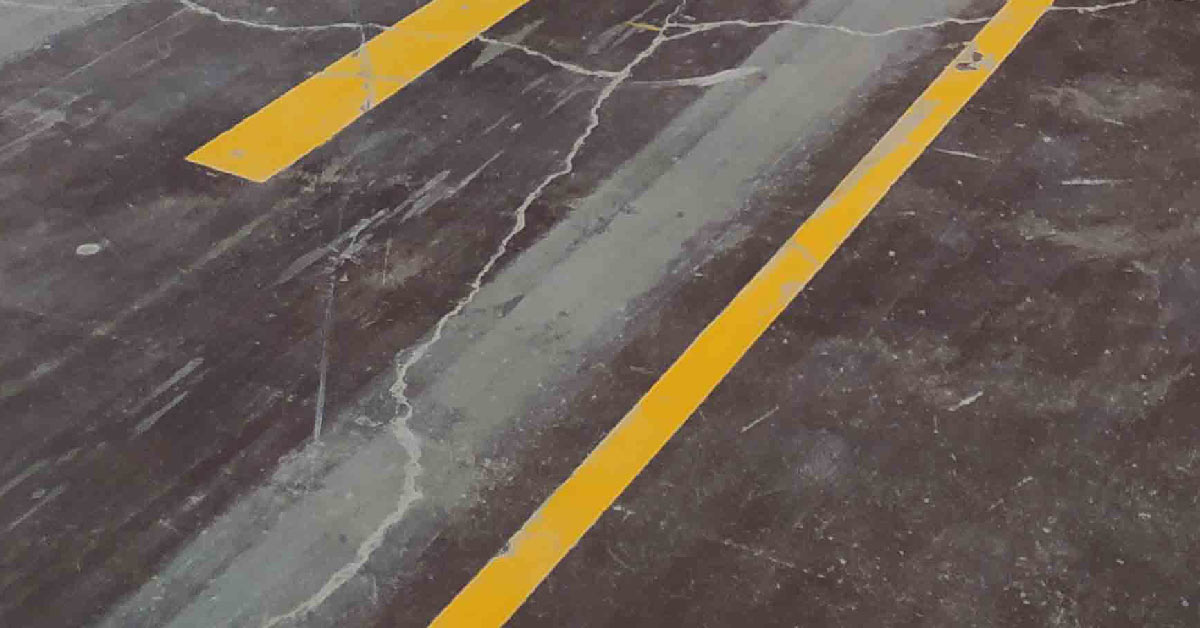 Secondly, cutting the cracked area with a concrete cutting machine.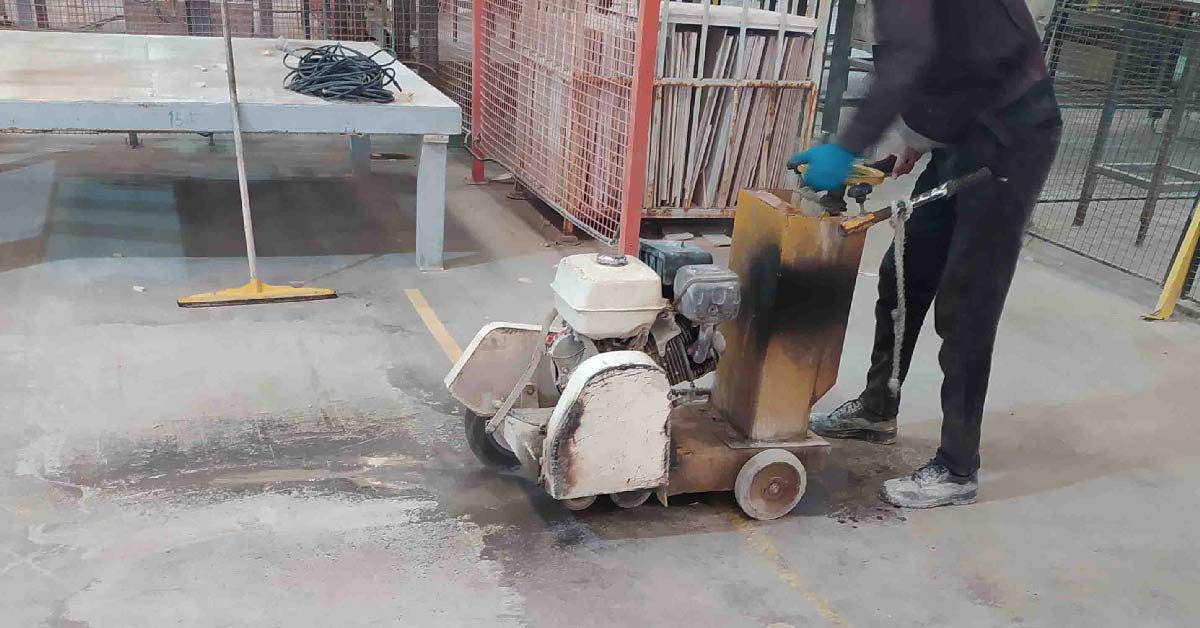 Thirdly, we destroy the cracked concrete and clean the area.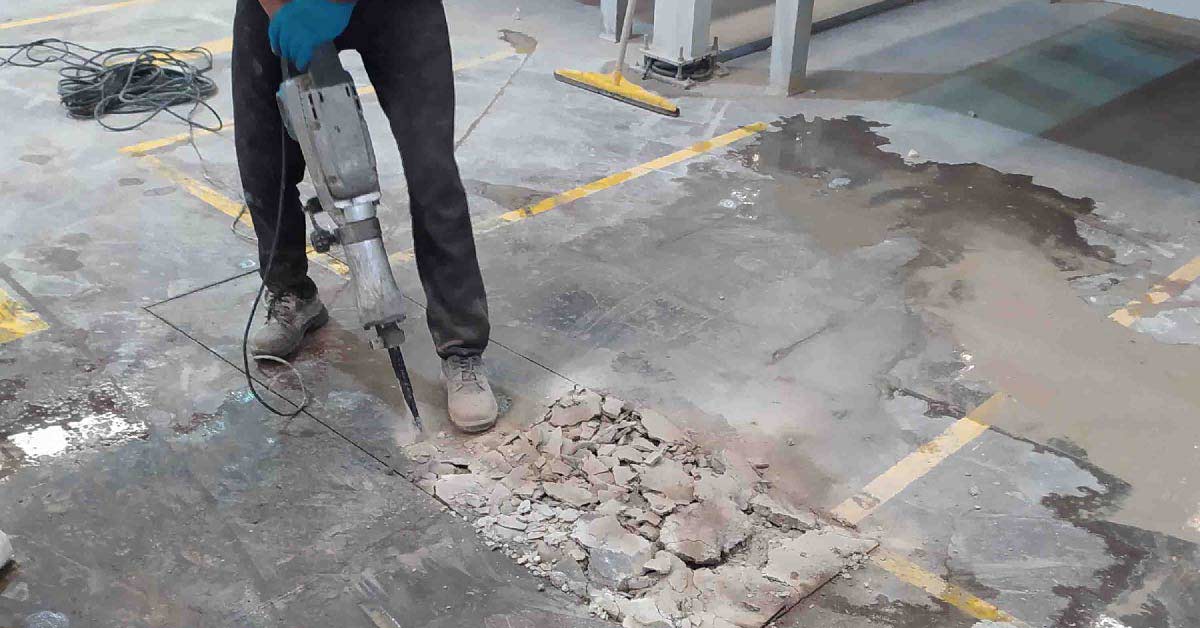 Fourthly, we wash the desired area and pour water in it for 24 hours.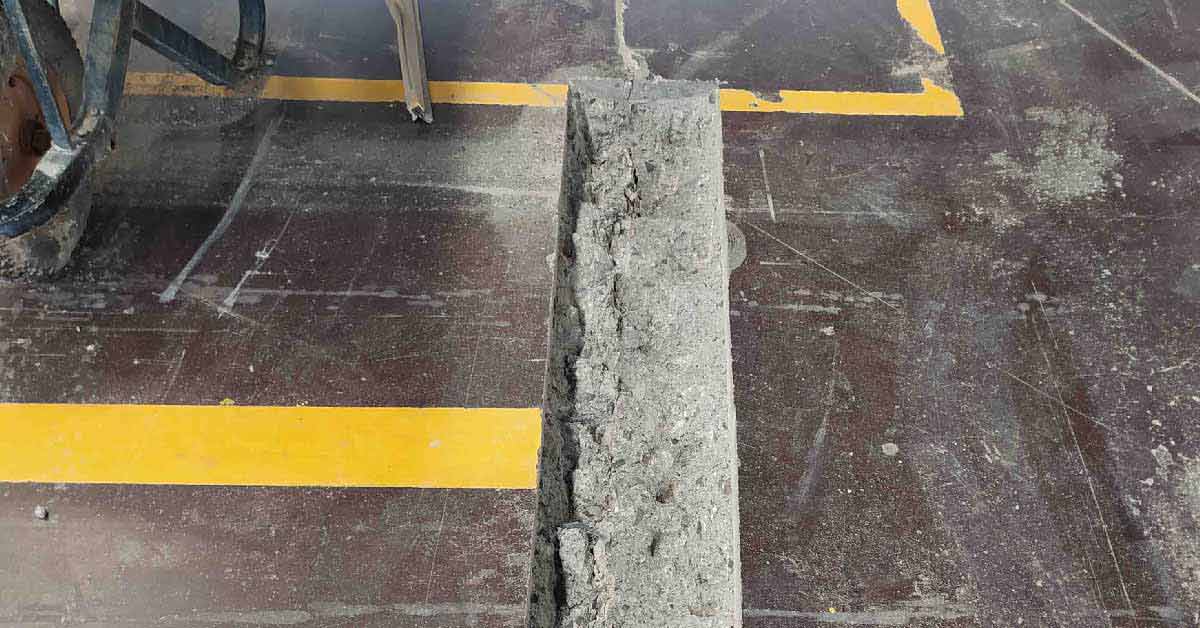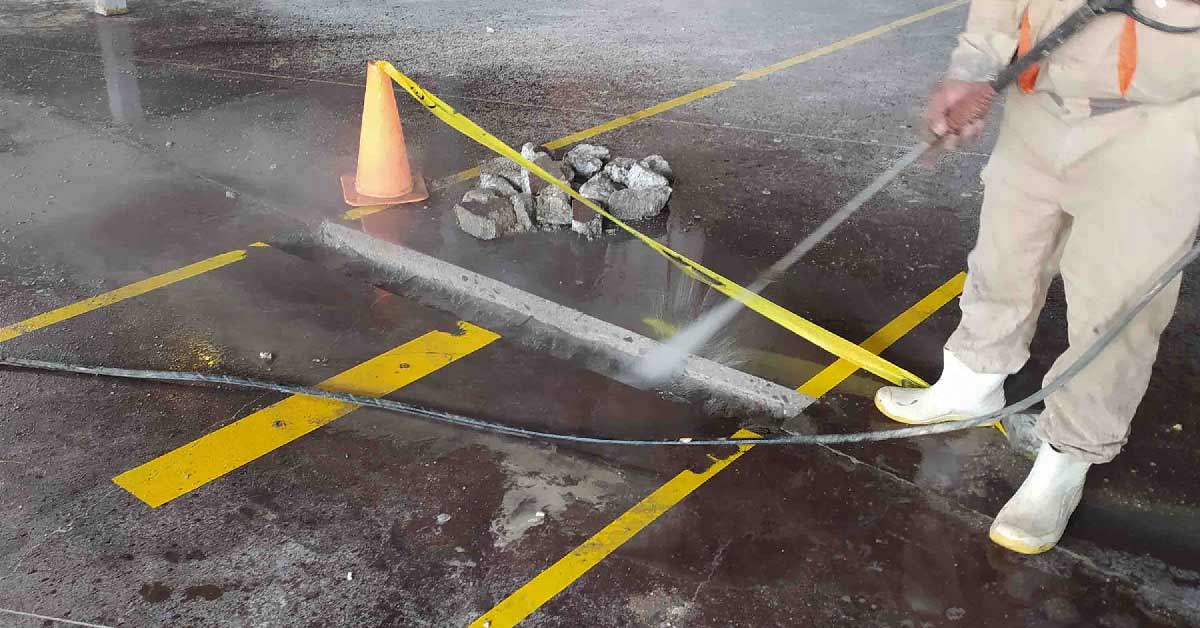 Fifthly, we fill the hole with a special grout.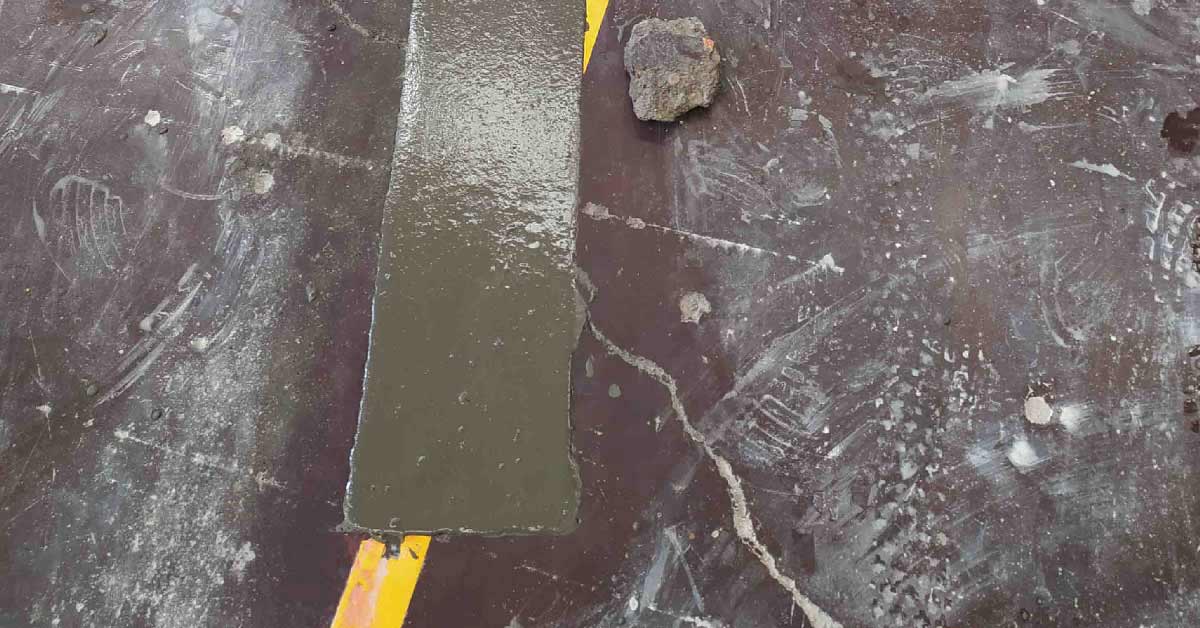 Sixthly, after 7 days, we polish the repaired area.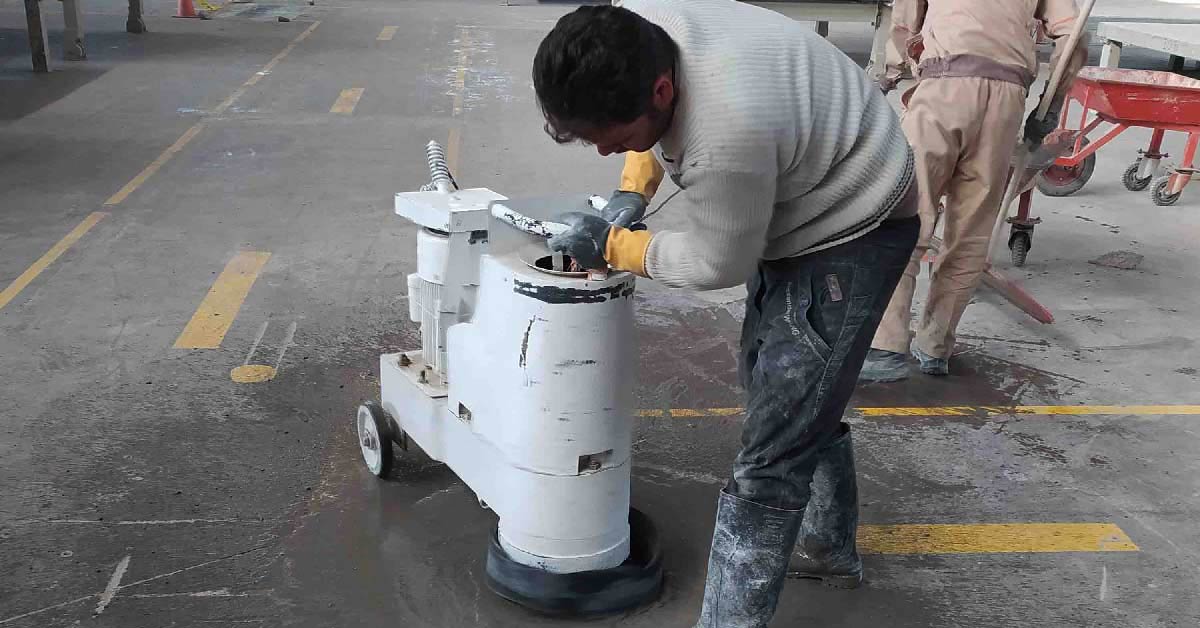 And of course, we observe HSE (Health-Safety-Environment) in all stage
How to know a concrete specialist
We know concrete experts by the background and work they have done. They must also have knowledge and related education. Concrete specialist has up-to-date knowledge and also have documented expertise usually in the form of publications in international magazines. However the content and scope of the projects they he has done, quality of the articles and scope of their education are very important.


About the author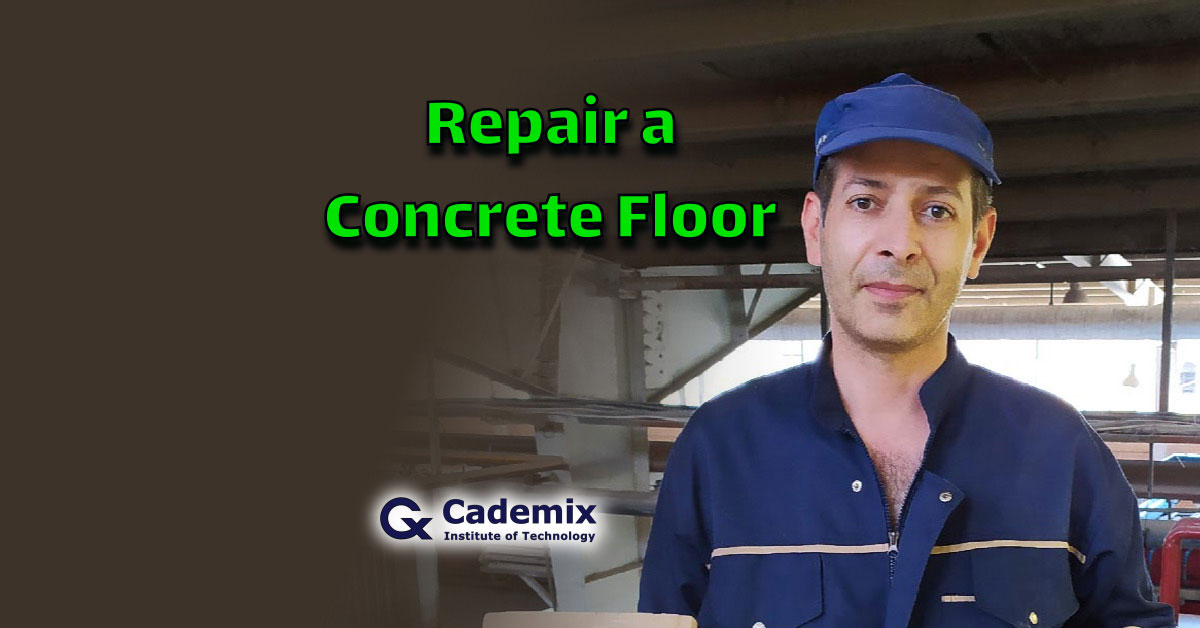 Mohammad Reza Beizaee is a civil engineer at the Cademix Institute of Technology (Austria). He has a bachelor's degree in civil engineering. Beizaee engineer has multidisciplinary skills in project management, supervising concrete, steel, wood and machine workshops. So he uses several engineering software such as : AutoCAD, Revit، Solid and Photoshop in her projects.
And he has been a designer and executor of industrial projects and reconstruction of old buildings for more than 8 years. He is designer Air Duct . Researcher fellow crawl space . As a result also he has worked in large companies and the strength, beauty and timing , However of the project are very important to him.
He specializes in various types of concrete and performs concrete execution and repair.
I hope you find this article(Repair a concrete useful)

I have also written the following articles:
-1- Making concrete with wastes
-2- Interior Designer And Professional Executer
-3- Septic Tanks – Repair and Maintenance
-4- Crawl Space or Underground Air Duct ?

I am ready to cooperate in your projects.
Beizaee.mohammadreza@Gmail.com
www.linkedin.com/in/beizaee-mohammadreza
Keyword Related to Repair a Concrete Floor
Repair a Concrete Floor, Concrete, concrete repair, floor, Cement, Structural, High strength, Surfaces, Bonding, Curing, Reinforcing, Filler. Further keywords are Polyurethane, Cured, Slab, Geometry, Slabs, Aerospace, Tensile, Artificial-intelligence. In additions, we can mention Waterproofing, Elastic, Sealing, Crack repair, Modulus, Repairing, Driveway, Epoxies. Also, Spalling, Reinforcing steel, Patching, Trowel, Concrete crack repair, Concrete slab, Tensile-strength, Caulk, Sealer, Caulking, Cure, Shrinkage.
Poured, Concrete slabs, Concrete floors, Sealant, Leveling, Self-leveling, Sidewalk, Low-viscosity, Rebar, Crack filler, Expansion joints, Viscosity, Homeowner, Voids, Cures, Concrete driveway, Urethane, Concrete walls. Finally Gallon, Concrete mix, Garage floor, Caulking gun, Concrete steps, Concrete foundation, Poured-concrete, Pouring, Uneven, Floor-slab, Broom, Gravel, Harden