Estimated Reading Time:
5
minutes
In this article, we show the enhancing of Composite Materials using Natural Fibers. For the first time, we introduce the basalt fibers in high tech production and compared results with E-glass.
By Jyothsna Sai Swaroop Surisetty,
Associate Consultant in R&D and Career Coaching, Cademix Institute of Technology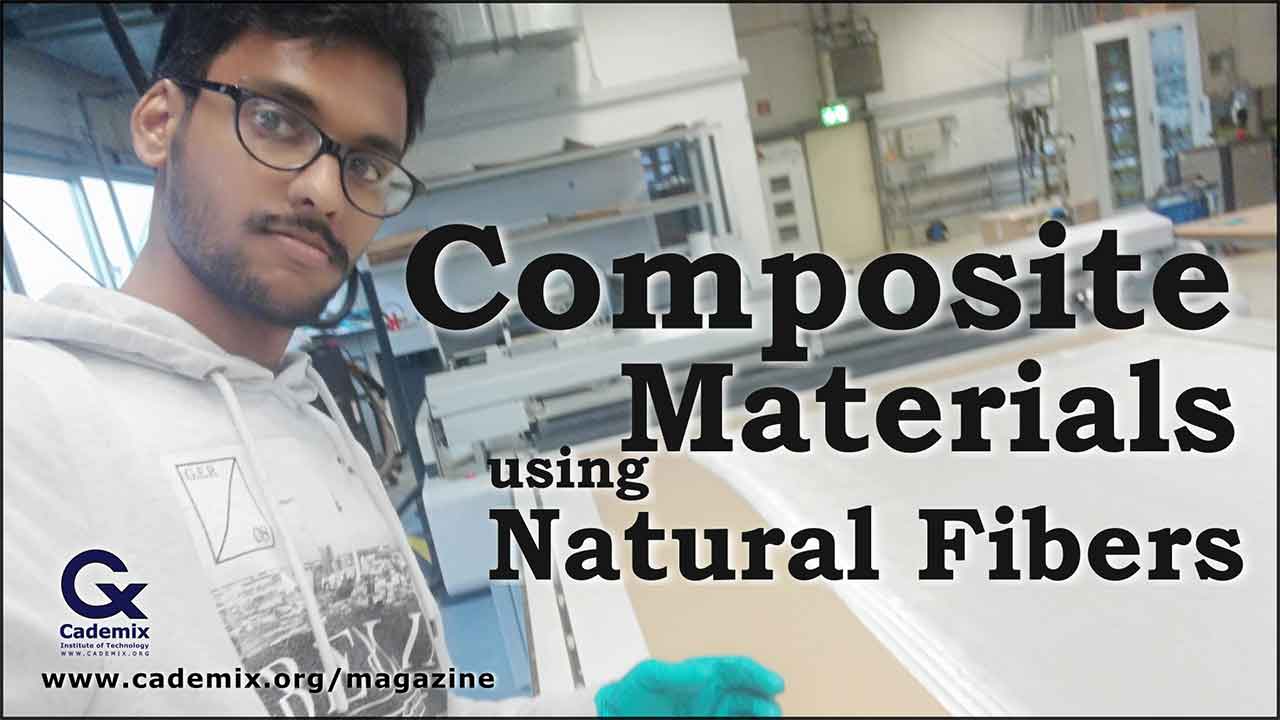 We show the Enhancing of Composite Materials using Natural Fibers. The basalt fibers have better tensile strength & flexural properties compared with E-glass. Read more here
History of using natural fibers in production
The word Natural fibers come from nature i.e plants, animals, and geological process that occurs on earth. However, those look like hair-like structures and can make into non-woven fabrics such as felt or paper or into woven cloth after spinning into yarns and can be used in the composites.
In other words, it further describes a natural fiber as an agglomeration of cells in which the diameter is negligible relative to the volume. Although fibrous materials especially cellulosic types such as cotton, wool, grain, and straw, are abundant in nature, only a small number can be used for textile products.
Properties such as high strength, elasticity, abrasion, and various surface properties determine the usefulness of fiber. Slender, versatile, and relatively solid are most textile fibers. Natural fibers are elastic in nature when placed under tension, they stretch and then return to their original length partially or entirely when the tension is removed.
Introducing of Natural fibers in High Tech Production
In the Injection molding and Extrusion, natural fibers such as basalt can be used due to their high melting range, these fibers can withstand high temperatures up to 1450C and are known for their excellent thermal properties. Besides that, it can be also used in thermosets.
These fibers can be used in large scale production because they do not produce any emissions or waste and is totally safe. Natural fibers such as basalt are the best alternative for E-glass and carbon fibers. While 1/3rd of the Earth's crust consists of basalt, eruptive rocks therefore this material can be found worldwide
Interior and exterior parts of the car body, Headliner, CNG cylinders, mufflers are some of the examples of using basalt fibers in high tech production.
In the recent research in 2019, Fraunhofer Institute for Microstructure of Materials and Systems IMWS and Deutsche Basaltfaser DBF GmbH together started a joint project in developing lightweight body parts using thermoplastic materials and the main motive is to protect the environment and reduce CO2 emission by developing strong lightweight material using advanced hybrid injection molding machine.
Advantages of Hybrid Composite Materials
Composites made of similar reinforcing material may not give adequate results. In order to solve these problems, hybrid composites are one of the best solutions for such applications. What are hybrid composites? A hybrid composite is a composite that has a combination of two or more reinforcement fibers into a single matrix. The main purpose of using hybrid composites is to reduce weight, strength to weight ratio, and less harm to the environment.
I personally investigated the use of hybrid materials in my master's at Hochschule Kaiserslautern (Institut für Kunststofftechnik Westpfalz-IKW). The idea is to bring natural and synthetic fibers to thermoplastics to improve their tensile and flexural strengths through an extrusion process and 2k injection molding machine. To produce fiber-reinforced plastics Polypropylene (PP), basalt, and E-glass fibers have been fed into the extruder to form small pellets. As a result, the chemical bonding between basalt and E-glass showed good properties.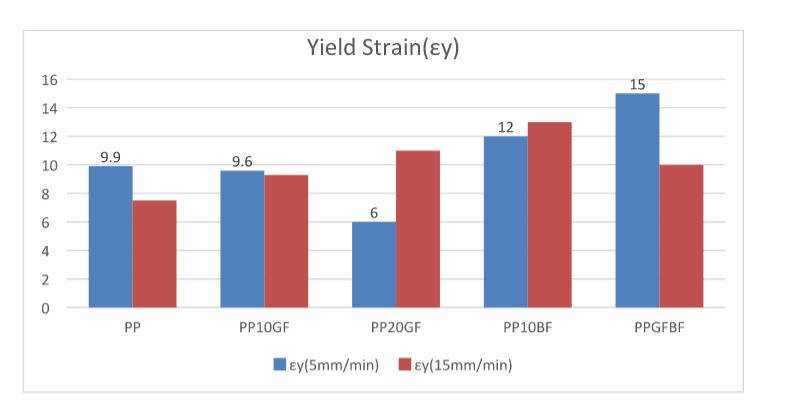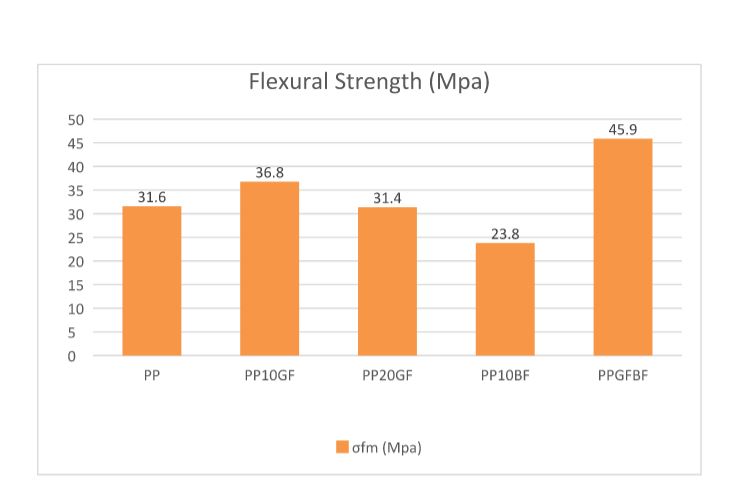 Natural Fiber Composite Materials in Additive Manufacturing
Over the years, the manufacturing sector are been facing many problems in production. Firstly, the mold design tool for injection, extrusion is too expensive and changes in the design are not possible. Besides that 3D printing is one of the best options and can be able to modify designs. It is an alternative tool for producing small complex and simple parts.
Moreover, FDM is one of the commonly used techniques to produce natural fiber-reinforced plastics. But there is a possibility of little voids with these FDM techniques and low production rate. However, this process will help you save time and money. In addition to that maintenance cost and handling is quite easy with this 3D printing tool.
Reason for Selection of Sustainable Materials 
The sustainability of materials designed to minimize all adverse effects on the environment and on animals. Throughout the life cycle of the process, the chosen manufacturing materials impact the environment.
According to the International, Atomic Energy Agency (IAEA) around 8 million tons of plastic waste are ending up in oceans. Most of them are unaware and lack knowledge of how it affects marine systems and marine organisms. A recent report state that the amount of plastic waste on oceans by 2030 to increase around 3.9 times compared to 2008 levels.
Career Options for experts in the fields of Composite Materials using Natural Fibers
Nowadays the use of natural fiber composites is increasing rapidly because it has many advantages such as lightweight, biodegradable, and environmentally friendly. These composites are not only permitted to develop polymers but also in the field of construction, aerospace, and medical sectors.
According to the recent reports of 2019, the composite industry is slightly lower due to its high manufacturing cost. On the other hand companies and research institutions are trying to optimize the cycling time in order to reduce cost by integrating sensors like DEA and Ultrasonic sensors.
European Perspective towards Natural Fibers
The European market is gradually increasing its demand for sustainability using natural fibers by replacing carbon and glass fiber. These fibers have advantages such as cheap in cost and can reduce the use of petroleum-based products
However, the automotive and construction sectors are been expected to become the largest use of natural fiber composites (NFCs) due to the increasing pollution, global warming, and climatic change. For instance, some of the natural fibers like basalt fibers can be replaced with e-glass fibers due to their high strength, high melting point, stiffness, and ductility.
Keywords related to Composite Materials using Natural and Synthetic Fibers
Composite, Reinforced, Polymer, Resin, Fibre, resin, Shear Stress, Tensile, resins, thermoplastic, Composite-materials, Mechanical properties, Molding, Epoxy, Aerospace, Reinforcement, Modulus
High strength Thermoplastics, Composite material, Molded, Composites, Bonding, Fiberglass, Stiffness, Fabrication, Thermoset, Aramid, Carbon-fibre, Filament, Carbon fiber, Polymer matrix.