Estimated Reading Time:
6
minutes
In this article we review the horizon Europe frame work, with focus on how it promotes and boots Europe's transition to a better circular economy. We will cover the influence of the Horizon Europe framework on the circular economy and how it strives to assist Europe in moving toward a more sustainable future in this essay. You can also check EU Public Funding for Companies and Remarkable Evaluation Criteria out for having a better understanding of the Horizon Europe Framework.
Here it is another article by Samareh Ghaem Maghami, Associate Technical and Designer at Cademix Institute of Technology.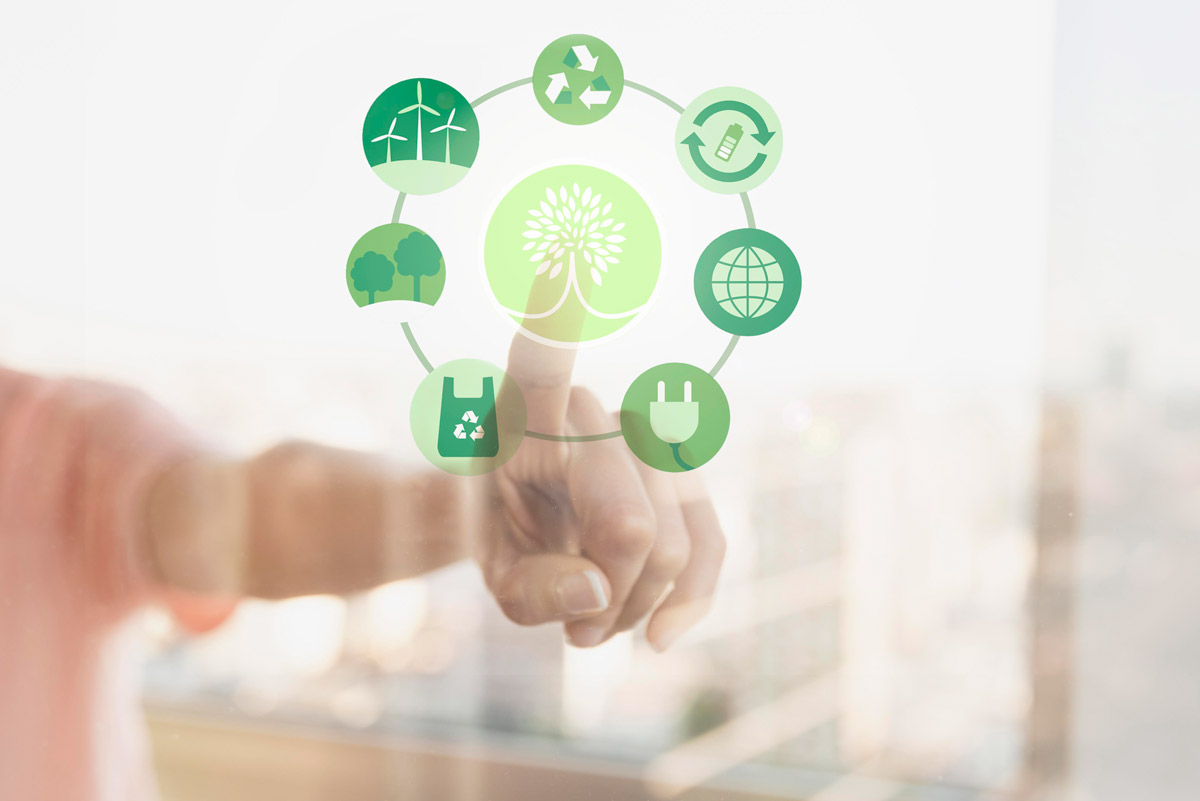 Why Circular Economy?
A circular economy is a framework for creating economic, social, and environmental sustainability. It works by designing waste out of the system and keeping products, components, and materials in use for longer. Adopting circular principles can result in significant benefits, including reducing resource depletion, cutting greenhouse gas emissions, and improving resource efficiency. It also fosters innovation and job creation, while ensuring long-term economic viability. The linear "take-make-waste" model of the past is no longer sustainable. The transition to a circular economy is crucial in addressing the challenges of our time, such as climate change and resource scarcity. By creating closed-loop systems that preserve and enhance natural capital, the circular economy offers a positive vision. It is important for a regenerative future.
What is Horizon Europe Framework?
Horizon Europe is the latest research and innovation framework program of the European Union, running from 2021 to 2027. It has a budget of €95.5 billion, making it the world's largest research and innovation program. The primary goal of Horizon Europe is to support and drive research and innovation in Europe. Not only with a focus on delivering tangible impact for society, addressing global challenges, but also driving economic growth. The framework program brings together researchers, innovators, and businesses across the EU and beyond. It is made to work together on the development of new technologies, products, and services.

Horizon Europe's Pillars
Horizon Europe consists of three pillars: Excellent Science, Global Challenges and European Industrial Competitiveness, and Widening Participation and Strengthening the European Research Area. The first pillar focuses on supporting excellent research and the development of world-class science. The second pillar focuses on addressing global challenges. The third pillar aims to ensure that all regions of Europe benefit from the opportunities offered by research and innovation.
How does Horizon Europe work?
Basically, Horizon Europe is a funding initiative of the European Union that supports research and innovation in various fields. It covers various sectors and aims to address global challenges through grants, procurement contracts, and public-private partnerships. As I have noted the program is open to a variety of organizations, including international ones, and projects. Chiefly they are selected through a competitive evaluation process based on scientific and technological excellence, impact, and implementation. The goal of Horizon Europe is to foster international collaboration and bring together top researchers from around the world to solve societal challenges.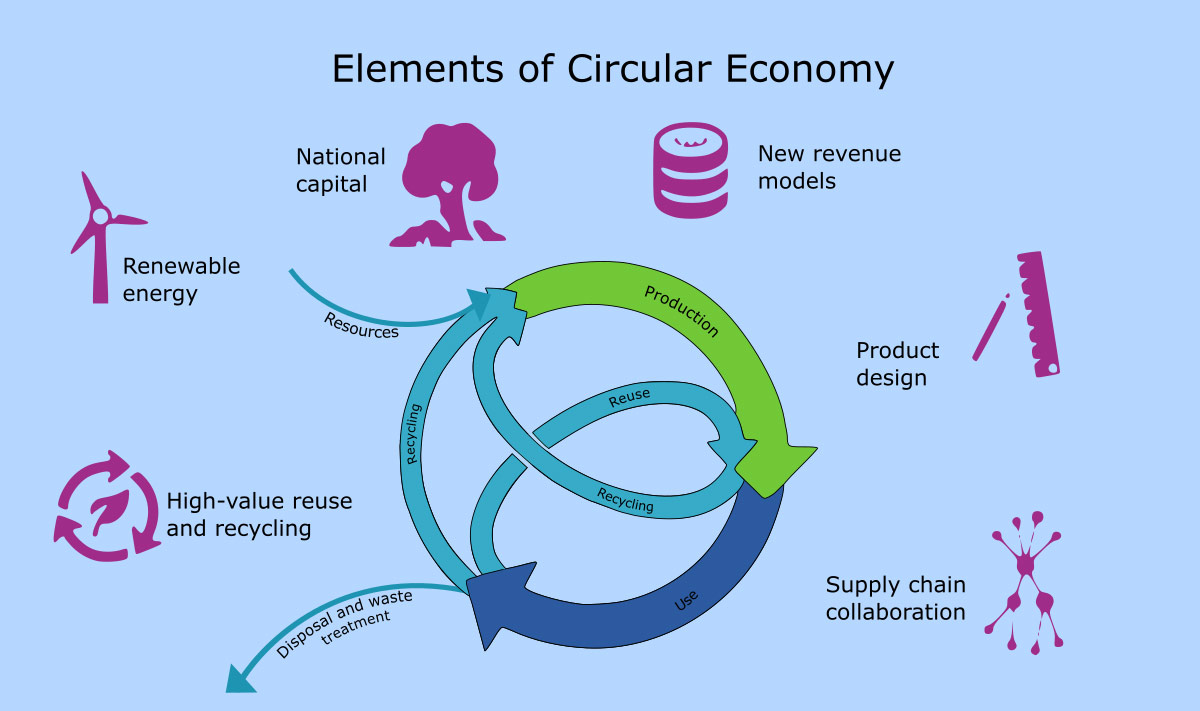 Who Can Access the Funding Resources?
Horizon Europe is a funding program aimed at supporting research and innovation activities in various fields. It is open to various organizations, including universities, research institutions, private companies, and non-profit organizations. As well as individuals engaged in research and innovation activities. However, to access these funding resources, organizations and individuals must submit a proposal that meets the program's criteria. Also, the proposals are evaluated based on factors such as scientific and technological excellence, impact, and implementation, and only the most competitive proposals are selected for funding.
It is important to note that participation in Horizon Europe is subject to strict legal and ethical requirements and that applicants must demonstrate a strong commitment to the values and principles of the European Union. Additionally, applicants must demonstrate their expertise, resources, and capacity to deliver on their proposed project.
How to Get a Higher Circular Economy With the Help of Horizon Europe!
Horizon Europe plays a crucial role in the transition towards a circular economy in Europe. This program can help Europe move towards a higher circular economy by providing funding for research and innovation that leads to new technologies and solutions. The framework also provides opportunities for collaboration and partnerships, bringing together different actors to work towards a common goal. Additionally, by supporting the development of new solutions and technologies, Horizon Europe can drive innovation and competitiveness in Europe's economy. Accordingly drives the development of sustainable technologies, products, and services that reduce waste and promote resource efficiency. Furthermore, the program's emphasis on collaboration and international cooperation helps to spread best practices and advance the circular economy on a global scale. To clarify By participating in Horizon Europe, organizations and individuals can take advantage of its resources and expertise to make a significant impact toward a more sustainable future.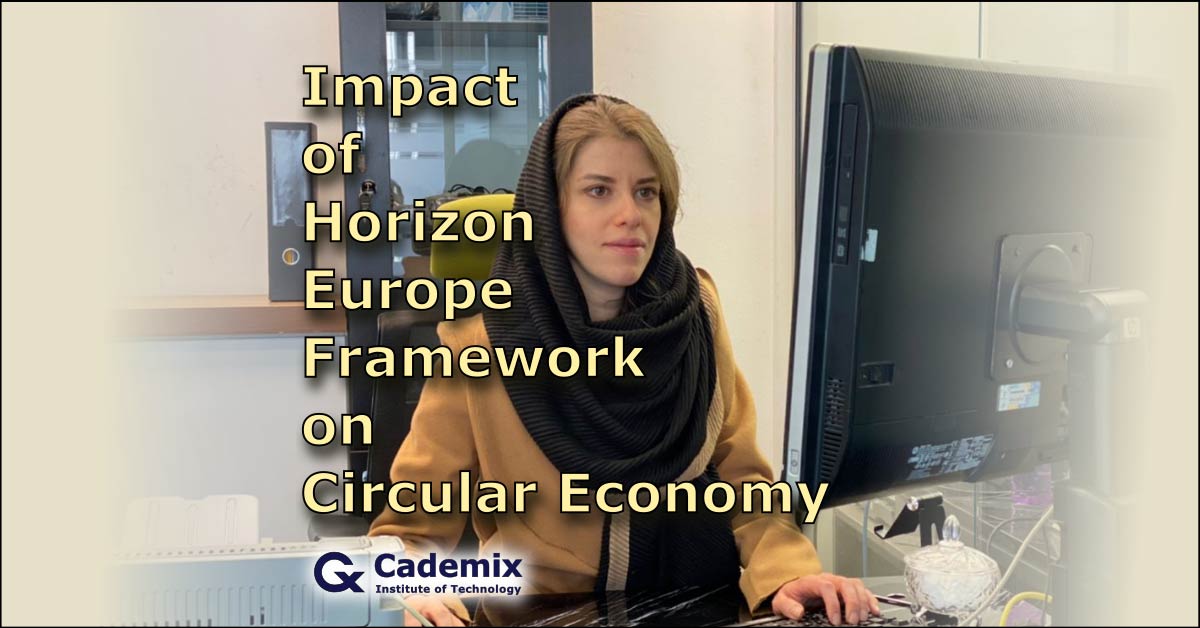 About the Author
Samareh Ghaem Maghami is an Associate Technical and Interior Designer at Cademix Institute of Technology, Austria with a Bachelor Degree in Fine Art and specialization in Painting. In addition to artistic subjects, she is not only interested in improving knowledge in technical and creative fields, but also always curious about new subjects to achieve career advancement. Furthermore, she is a member of the Cademix Career Autopilot Program. She is available for new opportunities. Please feel free to contact her on:
Email:
sam.gh.maghami@gmail.com
samareh.ghaem-maghami@cademix.org
LinkedIn:
https://www.linkedin.com/in/samareh-ghaem-maghami
Keywords Related to Impact of Horizon Europe Framework on Circular Economy
The Horizon Europe framework is a vital tool in boosting Europe's transition to a better circular economy. Through EU public funding, this framework promotes and supports research and development, innovation, and technology in the pursuit of a sustainable future. This funding is essential in driving sustainable growth in Europe and ensuring that the continent is at the forefront of the green economy.
One of the most significant challenges facing the world today is climate change, and the Horizon Europe framework is instrumental in addressing this challenge. Through funding for research and development of renewable energy sources and sustainable manufacturing practices, the framework is working towards reducing Europe's environmental impact. Additionally, the framework is supporting circular business models, circular design, and circularity indicators to promote resource efficiency and minimize waste. This shift towards circularity is essential in moving Europe towards a more sustainable future.
The Horizon Europe framework is also vital in supporting sustainable policy-making and encouraging sustainable entrepreneurship. By promoting sustainability policies and investing in sustainable innovations, the framework is supporting a green recovery in Europe. Furthermore, the framework is driving sustainable investments and encouraging sustainable consumption to ensure that Europe's sustainable goals are achieved. With the Horizon Europe framework, Europe is well on its way to a more sustainable future, promoting eco-friendly initiatives, and making significant strides towards a circular economy.